Friday, March 26, 2010 at 1:35AM
ANNOUNCEMENTS

-Beers
- 2 weeks away from Ep.100. Shout out to the listeners what you want to hear us do on ep100.

QUICK FOLLOW-UPS
- Merton the Improv Piano guy. Ben Folds Does "Ode to Merton" GeekoSystem
- Also Merton does his first interview with Social media/tech site Mashable.
15min to long to play but worth checking out if you thought the improv vid was funny. Mashable
- Firefox memory leak fixed via add on. (the add-on recovers Firefox memory leaks by automatically
flushing & recovering fragmented orphaned RAM.) Check out the link. It's experimental and only for windows



TECH

Apple Steals a Piece of The Pie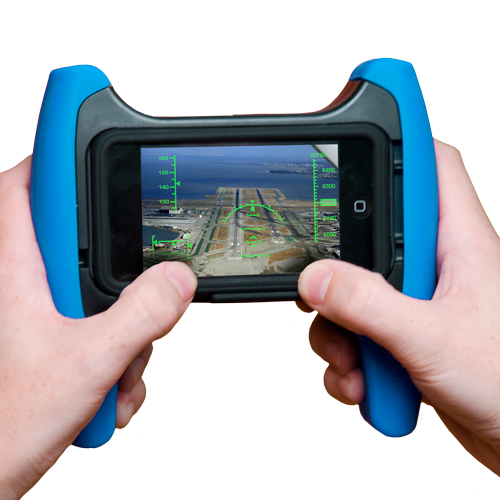 Mobile analytics firm Flurry has attempted to measure Apple's influence on the portable gaming market,
and its analysis concludes that iPhone games now account for about one-fifth of all revenue for portable game
software in the US. Revenue for Sony PSP games dropped from 20 to 11 percent, while market leader Nintendo
dropped slightly, from 75 to 70 percent. Apple's influence on portable gaming to increase further with the release of the iPad
ArsTechnica



VIDEO GAMES

PlayStation Move helps you punch the calories away


The gaming innovations brought on by motion controllers just keep on coming. Announced last week, Motion
Fighter brings motion-sensing bare-knuckle brawling to the PlayStation Move with a twist. Scott Rhode (Sony
VP of worldwide studios) said last week that the game will feature a calorie counter meaning the more thugs
you beat the shit out of the fitter you get. Dance Dance Revolution,
Wii
Fit and others have had in-game calorie
counters before but where else can one see the fitness advantage of getting a guy in a headlock and then
kneeing him repeatedly in the face. No release date has been set for Motion Fighter (working title) yet.

kotaku


Nintendo jumps into the 3D Fray...Again

According to Nintendo's Tuesday announcement, the 3DS will boast 3D gaming capability without
requiring users to wear "any special glasses" to play titles. The company said that the 3DS will
"succeed [the] 'Nintendo DS series.'" Perhaps most importantly, the 3DS will boast backward
compatibility, allowing users to play games originally built for the Nintendo DS or DSi.
News.Cnet.com


Commercial Break!!!



MOVIES

Chris Evans is the Human Tor...err...Captain America

Casting the titular role for the upcoming The First Avenger: Captain America is a touchy subject with fans of the
iconic super hero. So it is with a resounding "okay this could have been a lot worse" that Chris Evans has been
brought on to play Cap. Evans beat out the remainder of Marvel's "dream list" of Captain candidates (including
Step Up's
Channing
Tatum and the Office's John
Krasinki
) for the WWII period piece set to release next year.
Other casting rumors are abound such as Kiera Knightly for the role of heroic Betsy Ross and Hugo Weaving
for the role of Cap's arch nemesis the Red Skull. Having played the Human Torch in Fox's Fantastic Four films
would make for a confusing team up should the FF4 ever bump into the good
ol
' Captain.
Scream 4 is a go and via his Twitter late last night Wes Craven confirmed that he is back to Direct the film. Also back is Writer Kevin Williamson along with the major players all set for a return. Scream 4 is set for an April 2011 release.
Newest
Autobot
for
Mistakeformers
3.
Really just wanted to post this pic of this bad ass car. Could care less about the movie.
SCIENCE
Invisibility Cloak Created it 3D


Write Up
Slashdot






AUTOS

ODD NEWS
Burglar enters NJ restaurant, cooks chicken, flees
How to Steal a Meal
HILLSDALE, N.J. –
Police in a New Jersey town
say someone broke into a restaurant and
cooked a chicken and rice dish before fleeing —
leaving behind a pile of dirty dishes.
They say the hungry burglar on Saturday
broke through an exhaust fan in the back wall of the
Matsu Sushi Grill in Hillsdale,
a town of 10,000 residents just northwest of New York City.
The burglar got chicken from a freezer and
cooked it with rice in a frying pan.
Detective Robert Francaviglia (frank-uh-VIL'-ee-uh)
says the burglar ignored $200 in the cash register,
and took only the chicken and rice.
He says the culprit may have been a homeless person searching for food.
Police say the break-in is similar
to one at a nearby fried-chicken fast-food restaurant last year.
Alaska teens' pizza heist brings out SWAT team
ANCHORAGE, Alaska –
Police say a plot to steal a delivery man's pizza
brought out a SWAT team in Alaska.
Police spokesman Lt. Dave Parker says a man
trying to deliver a pizza order Sunday night was confronted,
outside a northeast Anchorage home by a man with a gun and a stick.
(aaron: be wary of the stick lol lol lol)
He says three other people attacked him from behind,
grabbed the pizza but ran away without taking his money.
(when people waht there pizza in alaska look the fuck out)
Police say the delivery man then followed one of the attackers,
a girl, to a home where police arrested her.
They say the other suspects then barricaded themselves in the home,
prompting authorities to call in a SWAT team that entered the property.
Joseph Nicalaskey and Cesar Alvarez-Jennings, both 19,
and two girls were arrested on charges of robbery and assault.
The names of the girls were not released.
(how could you not of had 5 dollars amongst 4 people to get a little csesers hot and ready.
really its a buck 25 apiece your all idiots.)
Russian hackers jam traffic with porn video
Wikinews
Tuesday, 19 January 2010
Drivers in the Russian capital, Moscow,
were given an unexpected show courtesy of a 30-by-20 foot electronic highway billboard
when an explicit pornographic video was played for nearly twenty minutes.
in place of the paid advertisement clips that are usually shown.
The incident happened near the entrance into
Serpukovskiy
tunnel on
Sadovoe
Ring Road,
about 2 kilometers south of the Kremlin.
"Within three minutes we found it out, and within fifteen minutes the screen was shut off,
" the deputy head of the Moscow city advertising committee, Alexander
Menchuk
, said in a statement to
Interfax
.
A passerby told the Associated Press that she was
"so shocked that I
couldn
't even shoot video or take a picture of it."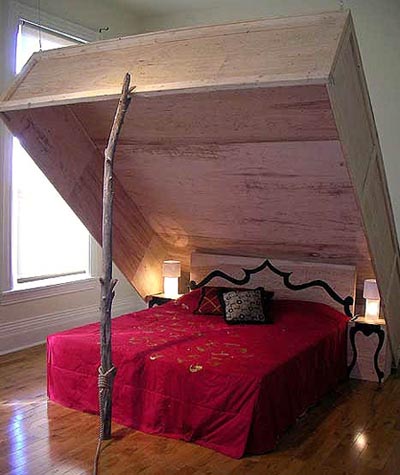 Scott
|
Post a Comment
|