Sunday, February 28, 2010 at 4:20AM
ANNOUNCEMENTS

-Beers
-Chris has a huge cock
-We are pleased to that Godaddy has jumped on bored.



TECH
Scott
We Bring You The Armpit of the Internet: Chatroulette


This is by far the most fucked up shit on the internet! Beware of Penis Monsters!
Chatroulette
Wki
Best of Chatroulet




VIDEO GAMES
Chris
Tidbits:
- Super Mario Galaxy 2 and Metroid: Other M demoed at Nintendo Media Summit in San Francisco
this week. The Team Ninja developed Metroid: Other M will feature 2.5D gameplay which switches
to a 3d perspective when you point the Wiimote at the screen.
ign.com
- Nintendo also showcased the DSi XL at their Media Summit. The handheld's 4.2" screens are 93%
larger than the DS Lite and the stylus is more substantial though I can't see why anyone would go
for a DS that is larger than the original DS. The DSi XL is already available in Japan.
joystiq
- Shank playable demo video from PAX. Revitalizing the 2D beat-em up genre with plenty of violent
action. Klei entertainment looks like it brings the goods.
vimeo
MOVIES
Ric
AMC May Boycott Tim Burton's Alice in Wonderland
Theatre owners across the world are reportedly none too happy about Disney's recently plans
to push the DVD release date of Tim Burton's
Alice in Wonderland
up to within 12 weeks of the
theatrical run, and they're doing something about it. Disney hopes to increase sales of the DVD
by having it out in time for the summer, a full 5 weeks earlier than the usual theatrical-to-DVD
release window. In response, several cinema chains have threatened to boycott the film, voicing
concerns about a potential loss of big screen revenue.
MovieFill
BBC
Speedy Gonzales coming to theater near you
If you haven't picked up by now the hint that it is Hollywood's own judgement (not pirating) that is
destroying the motion picture biz then prepare to have things made plainly clear for you. Warner
Bros. classic cartoon character Speedy Gonzales is to be given his own live-action/CGI movie.
George Lopez has been signed on to play the title character while Alec Sokolow and Joel Cohen
(known for their work on the masterful Garfield: A Tale of Two Kitties amongst others) will take up
the writing chores. Producer Ann Lopez states that the portrayal of the character gets George Lopez's
"Latino seal of approval" and that viewers will not see "the Speedy of the 1950s - the racist Speedy."
Points:
- Speedy was not a racist ;)
- Speedy was immensfully popular in Latin America
- Slowpoke Rodriguez carried a gun
hollywood reporter
THE INTERWEB
Chris
YouTube nixes the Rickroll
An era of internet significance to some and intense annoyance to other has come to an end.
YouTube removed the video of Rick Astley's "Never Gonna' Give You Up" from their site this
week due to a terms-of-use violation. Unsuspecting web surfers have been redirected or
"Rickrolled" to the video since early 2007. Before it's removal the Rickroll video had over
30 million hits.
SCIENCE

Scott
Girlfriend a Whore? Blame Her Parents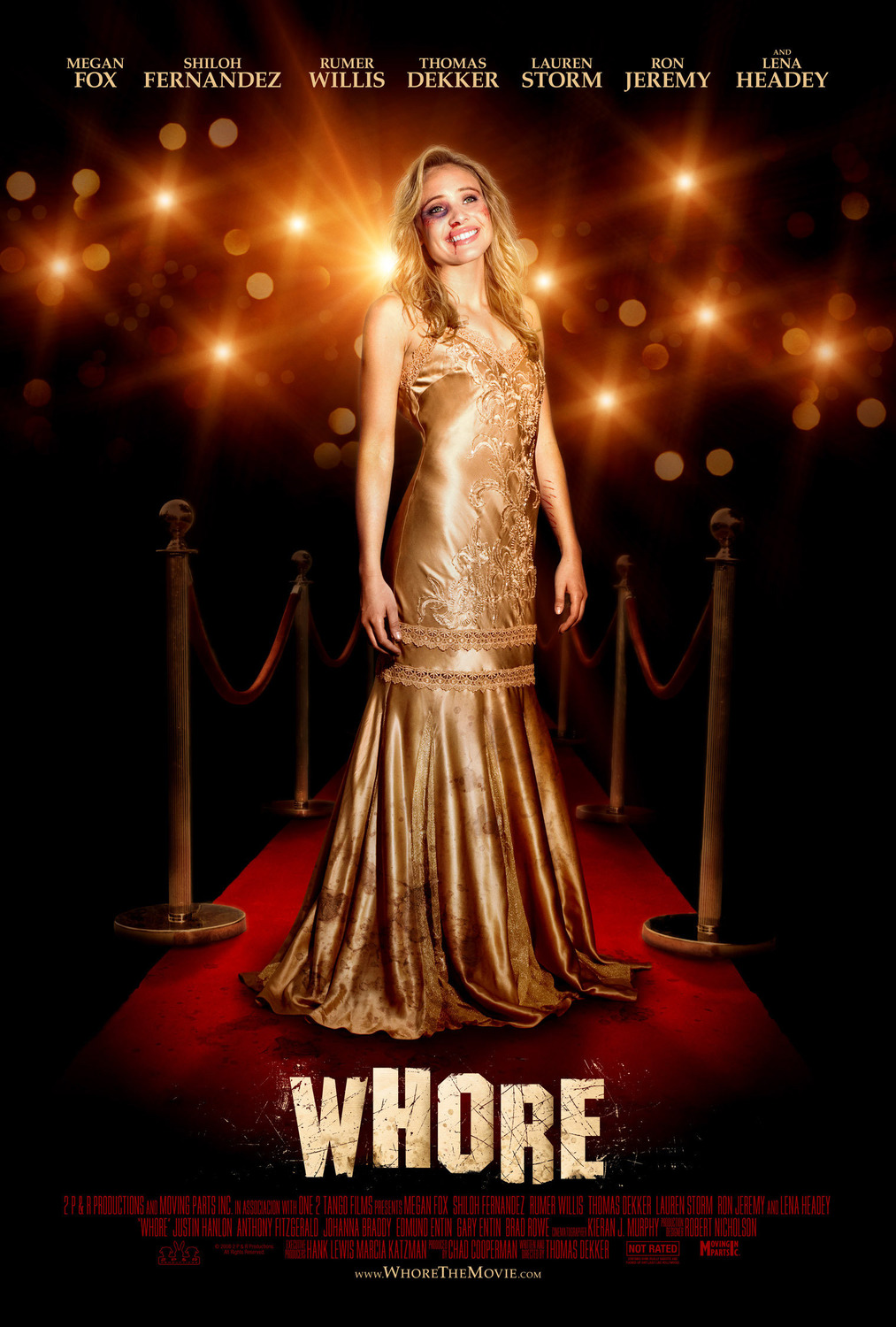 Scientists have discovered a genetic trait which may cause young women to be sluts. While studying
the DNA of college students, researchers found that women with a greater variation of the genes that i
nfluence the immune system also had more sexual partners. So if your girlfriend bangs other guys, it
really may not be her fault. It's the slut gene and she can't resist. Simply put, it's nature, not nurture,
so get used to it.
ProTip: If you're thinking of getting married, better check to see if she can get this DNA test done before
she picks out a dress. You really need to know. Skip the test and you may flash forward a few years and
find yourself donating half of your shit to your genetically slutty ex-wife.
BTW, no correlation between DNA and an increased number of sexual partners was found in the male students.
Don't even try to use it as an excuse because unfortunately the following scenario isn't possible for men.
Regretfulmorning
ODD NEWS
Aaron
Watch this movie and win $10,000?
Tue Feb 23, 10:28 am ET
NEW DELHI (Reuters) –
A Bollywood filmmaker has issued a lucrative challenge
to horror movie fans: a $10,000 reward
for anyone who can watch his latest supernatural thriller,
alone, in a cinema until the closing credits.
Ram Gopal Varma's "Phoonk 2,"
a sequel to his 2008 film of the same name,
is about an evil spirit that traumatizes a family.
"Anyone who says the movie cannot scare him
is going to be put in a theater by himself,
" Varma told reporters in Mumbai at an event to promote the movie.
Varma said the film fan who steps up to the challenge
will be wired up to a heart monitoring machine as well as a camera
that ensures they keep their eyes open during the whole movie.
Readings from the machines will be shown live on a screen outside the cinema,
Varma said, and if the contestant succeeds,
they will win 500,000 rupees (approximately $10,850).
Varma issued a similar challenge ahead of the release of the original
"Phoonk" but the promotional contest was withdrawn
after allegations the selection process was rigged.
Varma said the contest winner ran out 30 minutes after the film started,
but newspaper reports said a film fan in the southern Indian city of Bangalore
booked an entire cinema to prove the director wrong and watched the film alone
with a doctor on call and security personnel stationed outside.
Ohio man bulldozes $350K home to avoid foreclosure
Mon Feb 22, 6:22 pm ET
MOSCOW, Ohio –
An Ohio man says he bulldozed his $350,000 home
to keep a bank from foreclosing on it.
Terry Hoskins says he has struggled with the RiverHills Bank
over his home in Moscow for years
and had problems with the Internal Revenue Service.
He says the IRS placed liens on his carpet store
and commercial property and the bank claimed his house as collateral.
Hoskins says he owes $160,000 on the house.
He says he spent a lot of money on attorneys and finally had enough.
About two weeks ago he bulldozed the home 25 miles southeast of Cincinnati.
Messages were left for the bank and its attorney.
IRS spokeswoman Jodie Reynolds said individual taxpayer
information is private and federal law prevents her from commenting.
LANSING, Mich. –
A group opposed to increasing Michigan's taxes
wasn't about to let a good snowstorm go to waste.
Common Sense in Government,
crafted more than three dozen snowmen on the state Capitol lawn
to greet lawmakers Tuesday.
The snowmen, complete with menacing or sad faces,
hold signs with slogans including
"Don't raise our taxes!" and "I'm mad and I vote."
To stop a widening budget gap,
Gov. Jennifer Granholm has proposed extending the state sales tax
to cover some services,
while lowering the sales tax rate by half a percentage point.
Michigan faces a budget shortfall of roughly
$1.7 billion for the fiscal year starting Oct. 1.
Common Sense in Government says
lawmakers should cut spending before raising or extending taxes.
TUCSON, Ariz.


Thousands give last rites to dead whale in Vietnam
Service at sword point at "Ninja" restaurant


TAIPEI (Reuters) -
Dine with ninjas in Taipei
Flying spaniel survives 300-foot fall off UK cliff


LONDON -
see flying spaniels jump off a 300 foot clif over a seagul in the U.K.


Death Metal Rooster
YouTube



Scott
|
Post a Comment
|