Thursday, January 21, 2010 at 2:21AM
ANNOUNCEMENTS

- Beer

- Jason misses the Tanked Crew, and can't wait to get back on the Show... Update Jason on show next week so he can fist fight ric


- Scott has to buy a new phone. what should he get?



TECH


Apple officially announces January 27 event
Whether the company will open the curtains on a tablet, slate, big
iPod Touch
, or a bit
of all three, invited guests will find out for sure at the 10 a.m. event to be held at San
Francisco's Yerba Buena Center for the Arts Theater.
Cnet
Related: Zune phone coming in the next two months...moving on...
DisplayPort 1.2 gets standardized
The Video Electronics Standards Association (VESA) approved DisplayPort 1.2 as a standard on
Monday, Jan. 18. DP1.2 effectively doubles the transfer rate of DP1.1a from 10.8Gbps 21.6Gbps
and paves the way for higher refresh rates, resolutions and color depth. The new standard also
supports independent streaming of multiple uncompressed video and audio streams over a single
cable (Chris is always against cable clutter). With HDMI having the market dominance it's enjoyed
for the past couple years it might be a tough nut to crack though I am looking forward to display
cables of the future that don't require thumb screws to secure them.
VIDEO GAMES
headline
TELEVISION
Conan to leave the Tonight Show
Talks that began last Wednesday between NBC and Conan O'brien over who will hold the Tonight Show
have come to a settlement. Friday Jan 22 is reported to be the last Tonight Show with Conan as host.
Jay Leno is to resume duties as host of the late night talk show while NBC is to compensate O'Brien
reportedly between $30 and $40 million and is negotiating severance and buy-out packages for his staff.
Conan fan protests were held yesterday in several cities including Tonight Show home Universal City.
Fans stood out in the rain with signs protesting NBC's decision to remove Conan. O'brien showed a
token of gratitude to the fans by sending out a truck to the protest lines with a 6 foot glass display shield
containing the Tonight Show band's trombonist LaBamba.
NY Daily News
In Related News!
Could Conan jump on internet television?
In a Ballsy move, Jim Louderback, CEO of Rev3, releases an open letter
inviting Conan the popular internet TV Network.
*Yeah that would be perfect for him but can Rev3 afford him. Probably not.*
MOVIES


The Golden Globe Winners

Best musical/comedy 500 days of summer (bullshit 2nd was the hangover)
Best Director - Cameron for Avatar
Best actor in a movie Jeff Bridges for Crazy heart
Best actress in a movie Sandra Bullock for The blind side
Best actor in a musical/comedy - Iron man/Tony Stark oh i mean Robert Downey Jr in Sherlock Holmes
Best supporting actor in a movie christoph Waltz in Inglourious Basterds (awesome, guy rocked)
Best actress in supporting Mo'Nique Precious
Keep beating a dead horse? Well when you have been in theaters for a total of 31 days and you have made 1.3 BILLION. Im not sure you are a dead horse. Still 3rd domestic.
Behind Titanic and Batman the Dark Knight. Avatar keeps trucking in at 43Million on the week. Looks like it will pass The Dark Knights 4 month run in less them 45 days. Should pass Titanic's world
mark in about 51 days. Well Chris might hate cat people, but the world seems to love them. Plus it killed at the Golden Globes. I wonder at what point does Cameron just say "I am the greatest!" Shit
the mans so good I bet he really could fly off the front of the Titanic if he wanted to.
And in movie news that no once will give a shit about. Transformers 3 will have less robots. Fuck that I don't care. Next topic!!
AUTO


Jan C. Gabriel
Mr. Sunday! Sunday! Sunday!
Jan Gabriel crossed the Finish Line of Life late Sunday,
January 10, 2010. Sundays in Heaven will have new meaning...
A Celebration of Jan's life was held on January 17th
at noon (until 5 pm) at his house at
2436 Royal Dr, Lombard, IL and was open to the public.
ODD NEWS
Man accused of spraying protesters with fox urine
PORTLAND, Maine –
A 36-year-old Maine man facing assault charges
after allegedly spraying fox urine on protesters and a police officer
outside a Portland restaurant.
Police said the man was arrested Sunday night
after spraying a group outside The Front Room restaurant
protesting what they call labor violations.
Restaurant owner Harding Lee Smith was the target of a lawsuit
claiming he's been violating state and federal wage and hour rules.
Police said the suspect lives in an apartment above the restaurant,
but does not work there.
Smith told The Portland Daily Sun that Murphy might have been reacting
to the protests that have been taking place outside his restaurant.
Fox urine is commonly used as a repellant
to keep animals out of people's gardens.
Woman with .708 blood-alcohol level pleads guilty
STURGIS, S.D. –
A South Dakota woman who prosecutors say
had a blood-alcohol level almost nine times the legal driving limit
has pleaded guilty to two drunken driving charges.
Authorities said 45-year-old Marguerite Engle was arrested Dec. 1
when she was found passed out behind the wheel of a stolen delivery van
along Interstate 90, with a blood alcohol level at 0.708.
The legal limit in South Dakota is 0.08.
Officials have said Engle's blood alcohol level likely is a record for the state.
She was arrested again in late December,
with a blood alcohol level more than 3 1/2 times the legal limit.
Engle faces up to two years in jail when she is sentenced on Feb. 23.
In exchange for her guilty pleas,
prosecutors have agreed not to pursue other charges,
including receiving stolen property and drug possession.
Calif. man shoots his way out of sinking SUV
ROSEVILLE, Calif. –
A driver whose SUV plunged into a Northern California creek
after he was startled by his hands-free cell phone device
escaped the sinking vehicle by blasting out the window with a handgun.
The 28-year-old man, whose name wasn't immediately available,
is an armed security guard at Thunder Valley Casino,
north of Sacramento. He sustained minor injuries in Sunday's accident.
A spokesman for the Roseville Fire Department said the man was traveling
northbound on Industrial Avenue in Roseville
when the cell phone device activated.
The driver was startled and veered off the road through the guardrail.
The SUV landed in Pleasant Grove Creek.
He used his gun to shoot himself out, then flagged down a passerby.
MISC.

headline




copy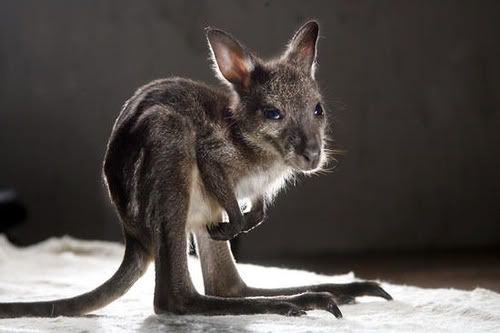 Scott
|
Post a Comment
|