Thursday, December 10, 2009 at 1:55AM
TECH
Google Search Gets Better?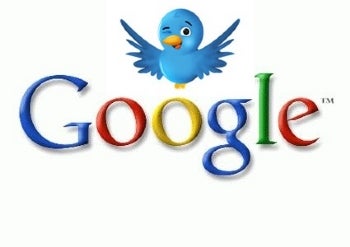 Google had been taking RealTime search seriously, lately. Months back they
talked about integration with twitter
, and here it comes.
Google has just launched real-time search, integrated into it's all search results pages.
Google real-time search takes all the latest happenings from Live
tweets
,
Yahoo
Answers,
News articles and Web pages. Good part: It works on mobiles (including
iPhone
) too.
Is this bad for twitter or will this drive clickthroughs to twitter?
*Not working as of Dec 8th. By the time you guys hear this ep it should be up.
It's Up.
Go to
Taranfx.com
for more
Man from Taiwan BEATS World of Warcraft
I can guarantee that I was just as stunned as you when I heard that headline. Long standing freetime
destroyer World of Warcraft was "beaten" by a Taiwanese player know as Little Gray. LG completed
all of the games achievements including killing close to 400,000 creatures and completing almost 6,000
quests. Although this is quite a feat LG is still technically missing the achievement BB King which came
with an application patch. Rest for now Little Gray, for your next achievement is the daunting task of
Chris reviews Dragon's Lair for iPhone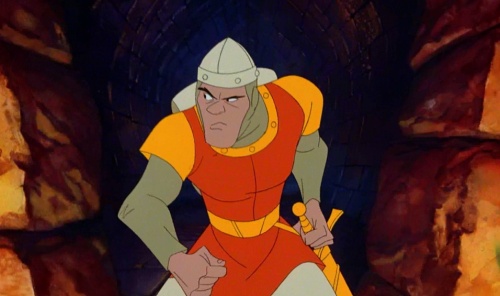 People are in an uproar over the new Disney movie which depicts a black princess. Issue has to deal with her being a poor black girl from the south.
Broken Lizard's new movie Slammon Salmon hits Dallas on thursday. Preview of the flick and who will be at the premier.
SCIENCE
Space Beer Has Cleared the Tower
Pinktentacle.com
SpaceShipTwo... Electric Boogaloo
Sub-orbital passenger flights could start as early as 2011 from Virgin Galactic's space port in New Mexico which
is currently under construction. Tickets for the early adopters are $200,000 for a training program culminating
with the ride into space. Both Burt Rutan and Virgin Galactic founder, Sir Richard Branson have repeatedly said they
expect the prices to drop rapidly similar to many new technologies, including the early days of air travel.
Once flight testing is complete, production will begin on a fleet space craft like SpaceShipTwo in order to meet the
expected demand for rides into space. Rutan and Branson have partnered in a company known simply as
'The Spaceship Company.' The joint venture will produce both the WhiteKnightTwo mother ships and the SpaceShipTwo
spacecraft. Rutan says he expects that 40-50 spaceships will be needed in order to satisfy the market needs. Branson's
Virgin Galactic has the exclusive use of the launch system for the first 18 months of operation.
News.Discovery.com
Wired.com
for video
AUTOS
Top Gear Returns for 14th Season

Well the new season of Top Gear has begun.... a frickin' month ago. As you might expect the whole
gang is back for a whole new season and this time they're filming the show in all HD. It's only available to us
American's by downloading torrents from their #1 Fan site "Final Gear.com". The 1080i torrents are available
along with a 720p version as well as the small file size standard version. Or watch season 14 on BBC America...
in 7 months!
*Downloading the past 4 episodes. I can't wait to see Top Gear in all it's sexy splendor!
1080i = 4.5Gb
720p = 1.5Gb
480 = 740Mb

ODD NEWS
Police jail man for rubbing burger in wife's face
PORT ST. LUCIE, Fla. –
A 25-year-old Port St. Lucie man
was arrested for allegedly rubbing a hamburger
on his wife's face during an argument.
Police said Daniel Boss and his wife got into it late
Thursday night and started calling each other names.
At some point, the woman apparently poured soda on Boss' hamburger,
causing him to grab the sandwich, rub it in her face and start throwing food.
Boss left, but his wife went to the police station to report the incident.
Officers arrested him three hours later on a misdemeanor domestic battery charge.
It could not be determined if Boss had an attorney.
Pa. police: Girl, 13, led high-speed car chase
LEBANON, Pa. –
Police say a 13-year-old girl led state troopers
on a nine-mile chase in central Pennsylvania at speeds of more than 100 mph.
Authorities say the pursuit started around 9:30 a.m. Monday
when troopers saw a driver weaving in and out of her lane
on Interstate 81 in Swatara Township.
Police say the driver wouldn't stop when they tried to pull her over.
The pursuit continued onto Interstate 78.
Police say the girl finally stopped the 1994 Pontiac Grand Am on an off-ramp near Fredericksburg.
Troopers say the girl was taken into custody and charged with several violations.
Her name was not released, and police could not immediately offer more details of the case,
including where she got the car.
Robbers steal $6 million during soccer finale
RIO DE JANEIRO (Reuters) – Robbers took advantage of Brazil's passion for soccer
to steal about $6 million from a cash delivery firm,
as the nation was transfixed on championship games, media reported on Monday.
Police suspect the thieves tunneled into the firm's building in Sao Paulo
and waited until Sunday afternoon,
when the final games of the national championships were played,
to break in and steal more than 10 million reais ($5.7 million).
A security guard working at the firm on Sunday reported hearing loud noises
but thought they were from fireworks lit by excited soccer fans,
the Globo news network's web site reported Sao Paulo police as saying.
Police said the thieves rented a nearby house several months ago
and painstakingly dug a 150-meter (490-foot) long tunnel, Globo reported.
They disguised themselves as residents,
even putting a Christmas tree in the window, it said.
Flamengo, a Rio de Janeiro club,
won the championship in what was one of the most exciting finales in years,
sparking huge parties in the city.
Iowa Kmart workers open tin can, find $10,000
DES MOINES, Iowa – When employees of a Des Moines Kmart store
finally opened a red tin can that had been sitting on the customer service counter for four days,
they got a $10,000 surprise.
The can contained $10,380 in assorted bills.
Employees called police after opening the can Friday.
Police said the money was counted by a store manager,
placed in envelopes according to denomination and then turned over to officers.
No note was found.
The store manager declined to identify himself and referred all questions to police.
Telephone and e-mail messages left Monday for a Kmart spokeswoman were not immediately returned.
The investigation into where the money came from is continuing.
Pair find stranger asleep on couch cuddling a bear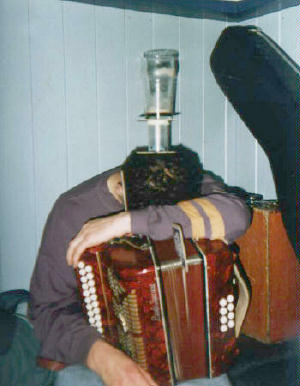 PASCAGOULA, Miss. –
Authorities said a Mississippi Gulf Coast man
apparently thought he was at his girlfriend's place
when he wandered into another couple's home
and fell asleep on their couch.
Jackson County Sheriff Mike Byrd
told The Mississippi Press that a couple in the St. Martin
community found a stranger snoozing on their couch
and cuddling a teddy bear late Saturday.
The sheriff said the couple told the 34-year-old man
to leave and he drove off in a dark blue Chevrolet Silverado.
Byrd said deputies saw the truck weaving,
and at one point it mowed down some mailboxes.
The man was charged early Sunday
with trespassing and driving under the influence of alcohol.
He was released on a $1,000 bond.
MISC.
Could This be the Greatest Christmas Decoration Ever???

After 50 years, UK ministry shuts down UFO unit
LONDON (Reuters) – Britain's Ministry of Defense

has had a close encounter of the credit crunch kind.

After more than 50 years of service,

the ministry has shut down its UFO investigation unit,

saying it could no longer justify the cost of running the service.




"There is no defense benefit in such investigation

and it would be an inappropriate use of defense resources,"


Any threat to the country's air space would be spotted by radar checks

and dealt with by Royal Air Force a ministry spokesman said.

Resources would be focused on more important priorities,

including the war in Afghanistan,

where Britain has 9,000 troops fighting Taliban insurgents,

as part of NATO forces, he added.

(yes yes good stuff bravo and all that but)





The dedicated UFO officer who dealt with the reports has been re-assigned to another post, saving 44,000 pounds ($73,000) a year.





Scott
|
Post a Comment
|