Tuesday, November 3, 2009 at 2:10AM
ANNOUNCEMENTS
- Happy Halloween (what is your costume? what is the coolest costume you can think of?)
- Halloween Drinks or Beer ( http://www.drinknation.com) Has Halloween Drink Recipes. Most interesting recipe.





TECH
Psystar Says iCan Do Anything iwant.


As we all know Apple and the ever elusive Apple clone maker, Psystar, have been playing cat and mouse
in Calif courts for over a year. Now with the latest court date set January 11 2010, Psystar lights another goat
on fire and sends up Apple's willing ass. Last Friday, in a ballsy move, Psystar, Released their proprietary
installer, called Rebel EFI, to the masses that is going to make it far easier for PC users to run the Mac OS X operating systems on their PC's.
Psystar's Rebel EFI is their latest installer allowing for the smooth interfacing
between operating systems and generic Intel hardware, Rebel EFI allows for the easy installation of multiple operating systems on a single system.

According to the company, the software is compatible with the Intel Core 2 Duo, Core 2 Quad, i7 or machines running the Xeon Nehalem CPU.
Rebel EFI is free to try and download, though it will have limited hardware functionality and a run-time of two hours.
Fully activated version is $49 and can be purchased straight from Psystar's website.
Psystar.com


RIP GeoCities

if your young, you will have no idea what this next topic is about.
The flashing banner ads, questionable color schemes and omnipresent "Under Construction" signs of GeoCities are no more.
The personal Web-hosting site, launched in 1995 and owned by Yahoo Inc. since 1999, was to be shut down by Tuesday.
It's a move that will scrub from the Web a significant, albeit dated, piece of Internet history and the pages where millions first tried their hands at coding and designing.
The other two top web hosting sites, Tripod and Anglefire are under the Lycos branding, are still alive and kicking.
Shrimp's eyes point way to better DVDs
LONDON (Reuters) –
The amazing eyes of a giant shrimp living on Australia's Great Barrier Reef could hold the key to developing a new
type of super high-quality DVD player. Mantis shrimp have the most complex eyes
in the animal kingdom. They can see in 12 primary colours (four times as many as humans) and can also detect different
kinds of light polarization. Transferring the same multi-colour ability into a DVD player would result in a machine capable
of handling far more information than a conventional one. Now a team at the University of Bristol have figured out how the shrimps do it,
using remarkable light-sensitive cells that rotate the plane of polarization in light as it travels through the eye.
Researcher Nicholas Roberts told Reuters he believes the "beautifully simple" eye system, comprising
cell membranes rolled into tubes, could be mimicked in the lab using liquid crystals.
Details of the mantis shrimp research were published in the journal Nature Photonics.

VIDEO GAMES
Netflix Movies to Stream to Sony's PlayStation 3

Well guys Aaron called this one.
Next month, the nine million American owners of Sony's PlayStation 3 game consoles will have another
entertainment option available: streaming movies and TV shows from Netflix.
The long-awaited announcement gives Netflix another distribution channel for its "Watch Instantly" service,
which is already available via the Microsoft Xbox 360, a variety of Blu-ray players and HDTVs, TiVo and the Roku box.
The Netflix service is available only to people who pay a monthly subscription of $8.99 or more for its DVD-by-mail plan.
Its streaming catalog includes content that is usually more than a year old.
The PS3 implementation of Netflix is not the most elegant. PS3 owners will have to order a special, free disc from Netflix
and pop it into their gaming console whenever they want to access the Netflix queue and watch a movie. Sony and Netflix
seem to suggest this is a short-term solution, until an upgrade next year in the PS3 software.
NYTimes



And the next Nintendo IP revival is...
As revealed on the always cheesy and otherwise useless Nintendo Week on the almost as useless Wii Nintendo Channel,
the big N is going to introduce a WiiWare Excitebike version for the Wii people. The update brings a 2.5D polygonal rendition
of the classic NES game to the Nintendo Wii market place along with online multiplayer while keeping the good ol' track
editor. Excitebike: World Rally will be coming to WiiWare on Nov. 9th. (mention Castlevania: The Adventure Rebirth!)
MOVIES

AUTOS
Man staged nearly 100 car crashes in cash scam
H.B. Halicki, you are the man!
LONDON (Reuters) – A Briton who cost the insurance industry
some 1.6 million pounds by staging almost 100 car crashes
as part of a scam to win fraudulent payouts,
was jailed for 4-1/2 years on Wednesday.
Mohammed Patel, 24, charged 500 pounds a time to stage accidents
which enabled fraudsters to claim an average of 17,000 pounds from their insurers.
Police said he staged at least 92 crashes
between 2005 and 2008,
each time persuading the other driver to believe they were at fault.
The plot was uncovered after workers in an office block by the main A34 road in Cheadle,
near Manchester, became suspicious about a regular number
of crashes taking place at a nearby roundabout.
AXA insurance, one of the firms caught up in the scam,
investigated and contacted police.
Detectives found that Patel deliberately caused crashes for his clients by braking suddenly
so the vehicle behind could not avoid a collision.
The claimants then demanded compensation from the victim's insurance firm for personal injury,
legal fees, courtesy cars, and often with the damage to the cars fabricated.
Manchester's Minshull Street Crown Court heard that fraudsters were able to claim on average
17,000 pounds from insurance firms for each of the crashes Patel caused, the Press Association reported.
Patel himself raked in around 46,000 pounds for his role,
and from his earnings he treated his girlfriend to gifts, two luxury cars and foreign holidays, police said.
"Patel was prepared to put lives in danger to make money," said Sergeant Mark Beales.
"This abuse of the insurance claims system has implications for all law-abiding road users."
Patel, from Bolton, admitted 17 charges including conspiracy to defraud,
dangerous driving and driving while disqualified.
Another 24 co-conspirators are also due to be sentenced for their role in the scam.
"The cost of insurance fraud adds on average 44 pounds to every policyholder's insurance premium annually,
" said John Beadle, chairman of the Insurance Fraud Bureau.
SCIENCE
ODD NEWS
Ga. woman scares off burglar by acting like a dog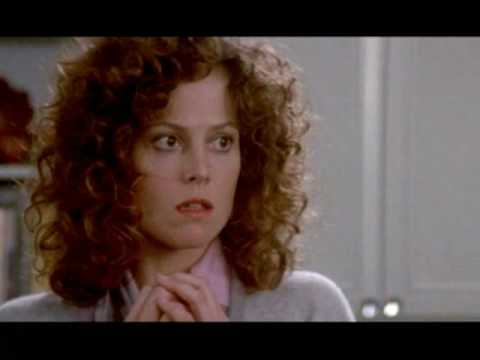 ATHENS, Ga. – Police are investigating
after an Athens woman scared off a would-be burglar
by acting like a dog. The woman scared off the suspect
around 11 p.m. Saturday.
According to police, the woman got on the floor
and began scratching at the door and acting like a large dog
when the suspicious man tried turning the woman's door knob.
The police report did not say what specific dog-like behaviors,
such as barking, the woman mimicked.
The woman said the man, who appeared to be homeless,
quickly ran from the porch.
Police searched the neighborhood for him, but were unsuccessful.
Md. cop accused of pulling gun at haunted house
ESSEX, Md. – A Baltimore city police officer
delivered the fright of a lifetime to a haunted house employee,
pulling a gun on the chain-saw-wielding man at the end of his act,
authorities said Monday.
Sgt. Eric Janik, 37,
was charged with assault and reckless endangerment
for pointing his service handgun at the worker,
who was dressed as Leatherface,
the killer from "The Texas Chainsaw Massacre," Baltimore County police said.
The employee, Mike Morrison, followed Janik and several other people
up a staircase Sunday night at the end of the haunted house tour in a bid to get
"one last scream" out of them, police said.
When the group exited into a parking lot,
Janik pulled his gun and pointed it at Morrison from less than 10 feet away,
according to police and Morrison, who said he dropped the chain saw,
put his hands up and backed away. The saw had no chain.
Only then did Janik identify himself as a police officer, said Morrison,
who retreated into the building.
"I started shaking pretty bad," he told The Associated Press.
Another employee of the House of Screams called police.
According to charging documents, Janik smelled of alcohol and told police
two different stories about what he did with the gun.
First, he denied drawing the weapon, but later he said he pointed it at the ground.
Morrison and two other witnesses told police that Janik pointed the gun at Morrison's chest.
Janik had no listed number and a voice mail for his attorney,
Shaun Owens, was not immediately returned.
A security guard had been following Janik's group,
which included his 9-year-old daughter, through the haunted house
because Janik appeared to be drunk when he arrived,
House of Screams owner Tony Sapanero said.
Morrison said Janik's daughter appeared to be disturbed by his act,
in which he pretends to cut one woman in half
and disembowel another with the chain saw.
Janik was suspended with pay after police commanders learned of what happened
and could be without pay after a hearing Tuesday morning,
city police spokesman Anthony Guglielmi said.
City police officers are required to carry their service weapons while off duty
within city limits and can carry them at their own discretion outside the city, Guglielmi said.
o thats very funny LOL!!!!!!!!!!!!!!!!!!!!!!!!!!!!!!!!!!!
Beef spills on Mass. highway after truck overturns
WESTON, Mass. – Police say a truck loaded with sides
of beef overturned on the Massachusetts Turnpike,
strewing meat along the highway by a toll plaza.
State police say the chain-reaction crash happened
at about 2:30 a.m. Monday at a toll booth in Weston,
about 15 miles west of Boston.
Sgt. Michael Popovics says a truck carrying tomatoes
was stopped at a cash-only lane
when a car and two other trucks approached from behind.
The last truck in line — the one carrying the beef —
struck a third truck carrying plastic foam cups.
The car driver suffered minor injuries.
The scene was cleared by about 10:30 a.m.
The crash remains under investigation.
LOL god i love this shit
Man took pay from NJ company he never worked for
SOMERVILLE, N.J. – An Illinois man has admitted banking
more than $470,000 in paychecks from a New Jersey company
he never worked for. Anthony Armatys, 35, of Palatine, Ill.,
pleaded guilty Monday in New Jersey Superior Court to one count of theft
as part of a plea bargain.
Prosecutors say Armatys accepted a job with Basking Ridge,
N.J.-based telecommunications company Avaya Inc. in September 2002,
then changed his mind.
But the company's computer system never removed his name from the payroll.
Paychecks were deposited into his bank account until February 2007,
when Avaya auditors discovered the mistake.
Prosecutors are recommending a six-year prison term and restitution.
Sentencing is scheduled for Jan. 8
yet once more i call bull shit, there was no crime just sloppy bookkeeping
This Years Most Tasteless Halloween

Costume Goes to... The Illegal Alien!
This year's most politically incorrect Halloween outfit has been yanked from Target, Toys R Us, Walgreens, etc.
The costume retailed for $34.95, and was fairly mild compared to some of the other costumes you can purchase out there.
Drink relaxes jumpy Irish drivers, MP says
DUBLIN (Reuters) – A politician from Ireland's governing party has said
"jumpy" drivers might benefit from having a relaxing alcoholic drink to steady their nerves.
Ireland is gripped by a feisty debate over government plans
to cut the legal blood alcohol content limit for motorists to 50 mg per 100 ml from 80 mg
to try to reduce road accidents.
Some 20 members of parliament from Prime Minister Brian Cowen's Fianna Fail party
oppose lowering the limit which would rule out a traditional Irish pint of Guinness for those driving.
"If drink is such a sedative, it can make people who are jumpy on the road, or nervous, be more relaxed,
" said Mattie McGrath, Fianna Fail's Tipperary South representative, speaking out in favour of a modest tipple.
There was no evidence to back up McGrath's claim which made the front page of most Irish papers,
said the AA motoring group.
"It's an old wives' tale," said AA Director of Policy Conor Faughnan, adding:
"You will get people who'll tell you that smoking is good for you based on a granny who lived to be 95."
Scott
|
Post a Comment
|