Friday, September 25, 2009 at 2:45AM
ANNOUNCEMENTS
- Beer
- It's now officially FALL! FAIL!
TECH
Apple ready and waiting with redesigned iMac line


Apple as early as this month will begin to fill out its 2009 Mac product line with a new family
of iMacs sporting classier enclosures and a few added bells and whistles, AppleInsider has learned.
The new all-in-one, dual-core desktops were finalized earlier in September and have been rolling
off the Mac maker's Taiwanese product lines for roughly two weeks, according to two people familiar with the matter.
Rumors have it that apple might finally embrace blu-ray... i doubt it. not in the imac lineup.



MOVIES
Aaron review

Jenns

Body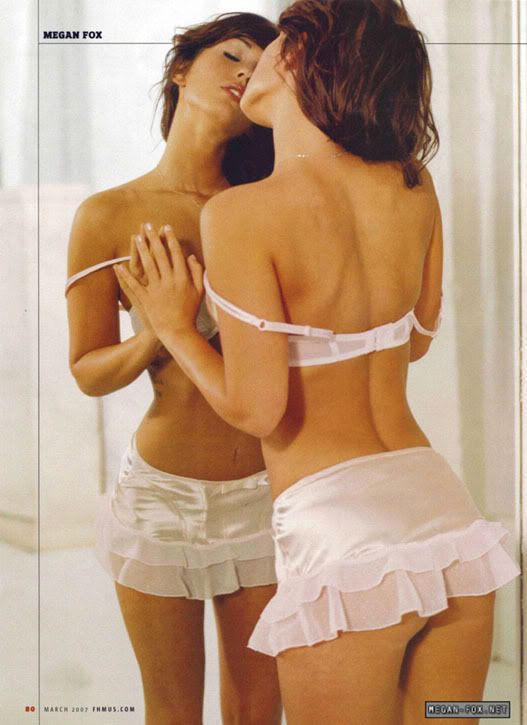 VIDEO GAMES
Japanese tea table RAGE!!!
While Japanese games and overwhelmingly strange are both phrases that are very much
intertwined with one another I have to hand it to the developers of Japanese arcade cabinets
for their creativity at coming up with
bizzare
new gaming experiences. I have seen the homo-
we have
Cho
Chabudai
Gaeshi
: Upending the Tea Table.
As its title would suggest Upending places the player in front of a screen and a large tea table
as the controller. Your goal is to pound on the tea table to gain the attention of nearby diners
and then overturn the tea table sending shit flying all over the place. You can check out relatively
tame
youtube
vids
of Japanese Upending players but I think it will take some true American RAGE
warriors to take this game to the proverbial next level.
PS3 to release motion controller this upcoming spring
Sony announced late Wednesday night from the Tokyo Game Show that it plans to release a new motion-sensitive
controller for its
PlayStation 3
video game console sometime during spring of 2010.
Cnet
Nintendo is slated to cut

Wii

prices

Just hours before the PS3
montion
controller announcement
nintendo
declaired
"
Wii
can play the price cut game too!"
Late last week toys r us leaked out info about the rumored price drop and
nintendo
said late Wednesday that it's cutting $50 off from $250 to $200.
Cnet
MUSIC
Muse plays a switch-eroo on the Italians
The English alternative rock band Muse were asked to play their latest single Uprising on the Italian
television program Quelli che. When the producers of the program pointed out that the band was to
lip synch through their song the band members decided to play a lil' prank on the Italians. Drummer
Dominic Howard synched through vocals and bass guitar while vocalist Matthew Bellamy took to the
drums in a rather campy preformance. You can see the smiles on the rest of the bands faces when
they interview Howard (still under the impression that he is the singer) later on in the clip.
ODD NEWS
Naked man, 91, holds drunken intruder at gunpoint
LAKE WORTH, Fla. – Authorities say a 91-year-old
South Florida man jumped out of bed naked and held an intruder at gunpoint
until deputies arrived. The Palm Beach County Sheriff's Office said
Robert E. Thompson woke up Saturday morning
after a would-be burglar climbed his backyard fence and was met by his charging dog,
Rettt, a Rottweiler and Doberman pinscher mix.
Thompson heard the commotion, grabbed his .38-caliber revolver
and phoned police without ever getting dressed.
Deputies said Thompson fired a warning shot as 26-year-old Jose Pasqual
started to come toward him.
Thompson kept his gun trained on Pasqual until deputies arrived.
Pasqual was booked in the Palm Beach County Jail on a burglary charge
and did not immediately have an attorney.
Kids, it's a nature walk -- sounds like fun!

Tue Sep 22, 2009 12:46pm EDT

Reuters


BERLIN (Reuters) - German naturists will soon have their own 18-km
(11-mile) long trail for hiking in the nude
and some enthusiasts have been trying it out before the official opening next May.
Heinz Ludwig, who runs a nearby campsite,
has led the project to create the nudist trail
that meanders up and down the Harz mountain range in central Germany,
overcoming some local protests by pointing out its potential boost for tourism.
"I think it's a great way to promote tourism here,
" Ludwig told Reuters on Tuesday after Bild newspaper
published a picture of two women wearing nothing but rucksacks on the trail.
"There's already been a lot of interest in it."
The trail runs between the village of Dankerode and the Wippertal dam.
Naturism fans have been monitoring progress of the trail
in Internet chatrooms for months and a band of naked hikers took a test walk
on the not-quite-finished trail in May.
The trail is being marked with special signs warning
the uninitiated that they could encounter nude hikers.
"If you don't want to see people with nothing on
then you should refrain from moving on!," reads one warning sign.
Store launches underpants for left-handed men
LONDON (Reuters) – A British store is launching
a range of underpants for left-handed men,
an innovation it says will save them both time and embarrassment
in front of the porcelain.
The new range, by UK-based Hom,
will have a horizontal opening instead of a vertical slit
accessed from the right-hand side, breaking a tradition that has lasted for 75 years.
"In our view, this is a vital step toward equality for left-handed men,
Almost 10 percent of British men are believed to be left handed
but men's Y-fronted underpants have traditionally had a right-handed opening
from the time they were invented in 1935.
"As a result," Debenhams said, "left-handed men have to reach much further into their pants,
performing a Z shaped maneuver through two 180 degree angles
before achieving the result that right handed men perform with ease."
Previously, it added, boxer shorts, with an adaptable,
ambidextrous opening in the middle, have been the underpants of choice for left handed men.
The new pants mean that left handed men can finally go to the bathroom as quickly and efficiently
as their right-handed colleagues, the store said.
"Switching the opening from vertical to horizontal may sound like a small step,
but it's the major breakthrough that many have been waiting for," added Faucherand.
Game over: Fla. cops caught playing
Wii

on the job

LAKELAND, Fla. – It's game over for some police officers who played video games

while they raided a convicted drug dealer's home in central Florida.

Surveillance video obtained by WFLA in Tampa caught the officers playing

a Nintendo Wii bowling game, with one furiously jumping up and down in celebration.

Officials say some of the officers could be disciplined.

Officers with the anti-drug task force had just stormed into the home

of the convicted drug dealer, who was already in custody.

One Polk County sheriff's detective can be seen taking several breaks

from cataloging evidence so she can bowl frames.

The officers did not know a video camera had been set up

in the house before the March raid.
Scott
|
2 Comments
|