Sunday, June 21, 2009 at 12:29AM
ANNOUNCEMENTS

- Beers
- Scott hates all the spam on facebook!
- Go WINGS!

TECH

Palm Pre News


Once thought a Sprint Exclusive phone the Palm Pre is set to roll out on Verizon in about six months.
Finally a decent choice for Verizon users. I for one will be waiting the six months so i don't have to
use my piece of shit phone that only works on speaker phone. A Fucking Men!
The Sprint version of the Pre is set to launch June 6th. We can only asume the Verizon version out around Nov.
Reuters
New Mac clone maker to open retail store in Calif.

The idea of creating a Mac clone complete with Mac OS X is not a new concept. However, one company
is taking its entry into the clone market a step further by opening a retail store in the Los Angeles area.
Quo Computer plans to open its first retail location, selling Mac clones, on June 1. This is the first time
that I'm aware of that a clone maker will have a storefront to sell its wares. Mac clone companies, to
this point, have chosen to sell their systems exclusively on the Web.
"It's exciting. We are trying to stay as close to Apple as we can with our products,"
Rashantha De Silva, Quo founder, told CNET News. "We are trying to mimic things as
much as we can. I'm hoping that Apple sees the value in what we are doing."
Apple was not immediately available for comment on Quo's endeavors.


VIDEO GAMES

E3 09 Roundup

Metroid: Other M- Wii - Ninja Gaiden & Dead or Alive developer Team Ninja collaborate with Nintendo for this update to the classic action franchise.
Metal Gear Rising- Xbox 360 - The latest Metal Gear lands on the old Xbox 360. Looks to feature techno-Raiden and may not be console exclusive.
Crysis 2- Xbox360, PS3, PC? - Crytek's GPU shaming title gets a sequel teaser that in contradictory to ones hopes shows very little in the way of graphics...or anything other than shards of glass and the Crysis 2 logo.
Shadow Complex- XBLA - Chair Entertainment's 2.5D contra-esque shoot-em-up looks like great nostalgia in a shiny new package.
Final Fantasy XIV Online- Square Enix brings the fantasy back to Final Fantasy for it's online juggernaut. Lots of wacky CG cutscenes but no action shown.
Left 4 Dead 2- Xbox 360, PC - The "didn't L4D just come out?" sequel that pits 4 new survivors in a mission from Savannah to New Orleans. Melee attacks help fight off the horde of new southern zombies. Scheduled for Nov. 17.
Halo Reach- Xbox 360 - New Halo. Beta comes bundled with Halo 3: ODST. Who cares?
Xbox 360, PS3 controllers - While Sony is aping the Wiimote with a motion sensor, Microsoft came up with a sensor that turns your body into the controller. A little too late and sure to impress nobody.
Xbox 360 integration with Twitter & Facebook - More shit showcasing narcissistic online services. Useful for nobody.
Beatles Rock Band- Xbox 360, PS3 - Amazing art direction on the intro and great if you're into the Beatles. Even the instruments have been tailored to look like the Beatles gear.


PSP Go revealed

Qore magazine spilled the beans on Sony's Sidekick-esque update of their portable gaming device. In addition to a rather awkwardly placed analog stick and sliding game pad interface, the PSP Go contains no UMD drive, 16GB of internal storage, a memory slot and bluetooth. Sony rep John Koller mentions that the Go will not replace the your old man's PSP as the two are meant to coexist. That means you had better get that PSP traded in pronto kids. The PSP go will debut October 1st for $249. joystiq


MOVIES/TELEVISION
Eminem vs. Brüno's Ass
Sacha Baron Cohen descended upon the crowd at the 2009 MTV Movie Awards as his gay Austrian fashion reporter alter ego Brüno last week. His grand entrance to present the award for best leading man was made by him being supported on wires above the crowd dressed in an assless Icarus outfit. After running into a ceiling fixture Brüno then demanded to be let down directly on top of Eminem with the rap star's face ending up buried deep in Mr. B's ass. A visably disturbed Eminem left the auditorium with his entourage shortly afterwords. Zac Efron won best leading man. mtv.com

Hiller's thoughts on UP in 3D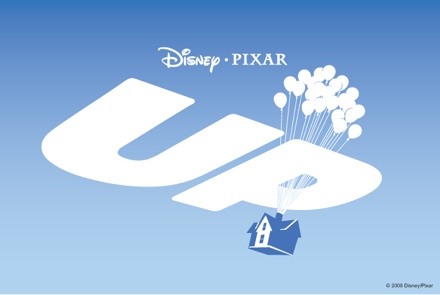 ODD NEWS



Man angry at solicitor fires rifle, hits own car
STERLING HEIGHTS, Mich. – A door-to-door solicitor apparently rubbed
a Michigan man the wrong way, prompting him to grab a rifle and fire two shots
— one of which hit his own car. Police said the 20-year-old apparently was intoxicated
when the solicitor paid a visit Monday afternoon. In irritation, they said he fired once inside
and once outside the suburban Detroit house.
One shot struck the resident's car, but no one was hurt.
Lt. Luke Riley told the Detroit Free Press police arrested the man,
who's expected to face charges of illegally discharging a firearm.
Deli owner thwarts robbery but gives thief money
NEW YORK (Reuters) – An owner of a New York store thwarted a robbery
only to take pity on the perpetrator, who claimed he could not feed his family,
and gave the man $40 and a loaf of bread, a video of the incident showed.
A video posted on Tuesday by the Newsday newspaper on its website
www.newsday.com showed a masked man wielding a bat as he entered
a convenience store in Shirley, Long Island, just after midnight on May 21 and demanded money.
But when the store's owner, identified by the local Channel 12 TV station
as Mohammad Sohail, pulled out a rifle, the masked man dropped to his knees
and appeared to beg for forgiveness.
"He said 'I am sorry, I have no money, no job, my family is hungry,'"
Sohail told the TV station. "Then I feel bad for him ... I take $40 for him."
Sohail said he was not planning to press charges.
Pa. couple both charged with DUI after car crash
NEW BRIGHTON, Pa. – A western Pennsylvania husband and wife
will enter a first-time offender program after both were charged with drunken driving
in connection with the same car crash. Police charged 45-year-old Robert Kotoff Sr.
and 42-year-old Tina Kotoff after their car hit a tree in Daugherty Township on April 5.
Police were told of the accident, and found the damaged car in a nearby mobile home park.
Robert Kotoff claimed he was driving. But police say witnesses told them Tina Kotoff
was driving when the car hit the tree, and that her husband only drove the car
to the mobile home park afterward.
The Kotoffs agreed to enter the first-time offender program Monday.
Both will lose their licenses for 60 days, but will have their records expunged
if they complete the probation program.
Woman survives attempt at suicide by train
JERUSALEM – An Israeli woman laid herself on the tracks just before a train
roared through a crossing in an apparent suicide attempt. But seconds after
the train passed, she got up and walked away almost unhurt. The incredible scene
was captured on the closed circuit security TV system at the
Kfar Vitkin level crossing in Israel's north.
The video shows the woman calmly approaching the tracks and lying down between them.
The train passes over her at high speed, and then she gets up,
picks up her shoes and walks to her car.
Police spokesman Micky Rosenfeld said Tuesday that two days after the bizarre event,
police have not yet found the woman.
Rosenfeld speculated that she was attempting suicide or mentally unbalanced.