Tuesday, May 19, 2009 at 12:35AM
ANNOUNCEMENTS

- Beers
- Recap the Live show. Thanks everyone who came out.
- Hiller's bachelor party is this weekend
TECH

Intel antitrust lawsuit sets record for financial nuttiness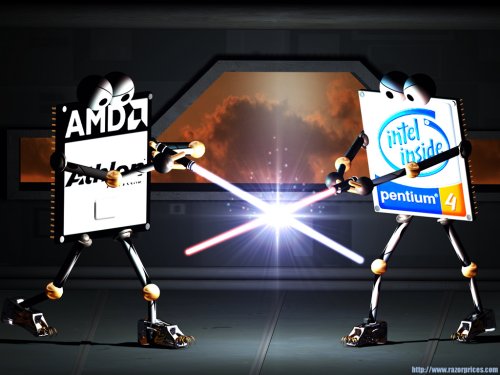 The European Commission must need to send their kids to college or something as they have set a record 1.06
billion euro ($1.45 billion) fine on microchip giant Intel for monopolistic activities. EU executives have stated that
Intel paid computer companies to delay or outright cancel plans to launch products that made use of competing AMD
microchips, paid illegal secret rebates as incentive for manufacturers to use Intel chips exclusively and paid a major
retailer to only stock computers that featured Intel chips. AMD also has an ongoing US lawsuit with Intel that is set
for court hearing in 2010.
Airforce's new high-tech helmet for Tie Figh...F-35 pilots
The F-35 Joint Strike Fighter, the US/UK replacement for squadrons of A-10 Thunderbolts and Harrier
jump-jets, is high tech on it's out but it's the navigation that makes it way impressive. The helmet uses
six infrared digital cameras located around the body of the jet to provide the pilot with an unprecedented
view of the battlefield including a view through the plane itself. Visuals are incredibly detailed despite
whether or time of day due to the camera filters and when the helmet is integrated into the mission's
computer it can provide advanced target and objective recognition.
VIDEO GAMES
Ghostbusters game gets multiplayer trailer
I'm geeked enough about Atari's upcoming Ghostbusters game that looks to be Luigi's Mansion on steroids and now the gaming masses have a multiplayer trailer to check out. New weapons, enemies and multi- player features (teammate reviving) were shown. Add the OG voice actors to the multiplayer nuttiness and you have a pretty big Twinkie. gametrailers





MOVIES

Hiller says the Star Trek reboot is prosperous
Hiller will give his two cents on J.J.'s latest Trek.
Mulligan Too. I think we all saw this>SC
Preview Angels and demons.
Holy shit! Mega Shark vs Giant Octopus trailer!!!
Star Trek wasn't the only hot topic for movies this week. Mega Shark vs Giant Octopus looks to answer man's oldest question of who would win in a fight...an enormous prehistoric shark or an enormous pre- historic octopus? Syndicated action star of Renegade Lorenzo Lamas and 80's pop sensation Deborah Gibson star in what is sure to be my most anticipated film of the year. C'mon, if it features a giant shark leaping out of the ocean to snatch down a 747 it has to be good. Coming soon to a discount DVD bin near you. aintitcool via MTV

ODD NEWS


Mr. Methane Blows it On Britain's got Talent




Fuck Susan Boyle! She's got absolutly nothing on Mr. Methane!
In a brave attempt to win over Simon Cowles heart, the masked avenger of farting
cover songs. Mr. Methane, In a "so called" tasteless act of farting the Blue Danube
Waltz, Fails to win over the judges but hey... the shows called Britain's got "TALENT".
Farting on command and in key is a talent, albeit a stinky talent but it's still a talent.
Play Clip YouTube

Toilet snake attack: urban legend comes true?
TAIPEI (Reuters) – A Taiwanese man became a sitting target for a snake,
which bit his penis as sat on the toilet at his rural home, local media reported on Monday.
"As soon as he sat down, he suddenly felt a knife-like pain and reacted instinctively by standing up,
" the China Times said. "When he looked down, he saw the big snake."
The 51-year-old man, from Nantou County, was under medical care with minor injuries,
a director at Puli Christian Hospital said.
"As soon as he has passed the risk of infection, he can go,
" the director, who declined to be named, said. "A snake's mouth isn't always clean."
Local television images showed the black and yellow reptile,
reportedly a species of rat snake, being uncoiled and plucked slowly from the toilet bowl.
Snakes regularly enter rural homes in Taiwan and other sub-tropical regions of Asia.
(Reporting by Ralph Jennings; Editing by Nick Macfie and Miral Fahmy)
Team of green explorers rescued at sea by oil tanker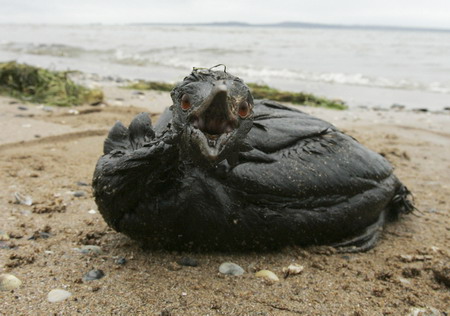 mirror.co.uk
A team of green explorers have had to be rescued at sea - by an oil tanker.
Raoul Surcouf, 40, Richard Spink, 32, and Ben Stoddart, 43,
were bidding to sail from Plymouth to Greenland before walking to the North Pole without using any fuel.
But the Carbon Neutral Expeditions team had to be rescued 400 miles off the coast of Ireland after their yacht
Fleur was caught in a 36-hour, force-11 storm.
The ship that rescued them last Friday, Overseas Yellowstone, was carrying 680,000 barrels of crude oil..
Scott
|
Post a Comment
|