Friday, April 24, 2009 at 12:20AM
ANNOUNCEMENTS

FUCK GOOGLE DOCS AND IT'S SHITTY FORMATTING!!!!!

!!!!!!!!!!!!!!!!!!!!!!!!!!!!!!FUUUCCCCK!!!!!!!!!!!!!!!!!!!!!!!!!!!!!!
TECH

Adobe announces Flash for....television?
If this year's CES was any indication, television manufacturers are looking into built-in interactive experiences
and software for their products and Adobe wants in. Already having the largest platform for web media, Adobe
announced Monday at the National Association of Broadcasters convention that they are developing Flash for
television, Blu-Ray players and more. The move is said to incorporate partnerships with Comcast, Netflix, Intel
and Disney Interactive Media Group. If this plays out I'm sure the days of interactive streaming content and
banner ads are not far away for unsuspective television viewers.
Auto companies standardize electric vehicle plug
If there is one word that sums up the future of electric vechicles for me it is uncertainty. While it's agreed
that autos need to move away from running on oil there hasn't been much to show where automakers are
heading. Well the public now has their first factual tidbits about the vehicles of the future after General Motors
put forth a proposal for a standardized plug for electric vehicals last week. German energy firm RWE has
said that several automakers such as Ford, GM, BMW, Toyota and others have agreed on a three-point,
400-volt plug that will be the same for all recharging stations worldwide. There is no propsal for when the
plug will be implemented but it's good to have some facts to go on.
VIDEO GAMES


i swear i was going to put this video in the show notes you just beat me too it.

Pac-Man trashes French supermarket
Pac-Man took his ongoing war with the ghost monsters to the market, the French supermarket that is. French

filmmaker Remi Gaillard and his crew dressed up in Pac-Man and ghost monster attire and assault a local

supermarket, golf course and pool hall. A group of american students did this awhile ago but Remi's superior

costume and antics sell the video. Remi also has a video out of him dressed as Mario taking his go cart for a

stroll on the French streets.

MOVIES

Reviews of movies: Adventureland: not what I thought it would be. I Love you, Man: funny as all hell. I mean OMG funny. THESE FILMS ARE A COUPLE WEEKS OLD. LET'S KEEP IT SHORT.

My agrument on the movie trilogy debate? Matrix 1 great. 2-3 toilet paper. HOWEVER, I CAN ALWAYS RAMBLE ON ABOUT THE POOR QUALITY OF THE MATRIX SEQUELS :D



AUTOS
TopGear Has Launched US Overhauled Website!

Yes, the gang over at top gear recently had a website make-over, chalked full of video

goodness and tons of web exclusive clips. Along with a great looking website that finally

easy to navigate there is a US version complete with brit-speak terms, so you can

understand the british slang, and a canadian version witch really doesn't very much

from the US version. If you arn't a fan or have never seen Top Gear, God help you,

Definatly check out the Top Gear Mission Statment video as it will convince you that

this is perhaps the greatest show ever created.

One last thing, rumors are whirling about that Season 13, despite the supposed budget

cuts, should begin airing some time in June.

MUSIC
Record Store Day brings the masses back to music stores

In case you missed it, last Saturday Marked the 3rd annual Record Store Day. RDS is a celebration of over 700 American (and additional international) independent record stores and music that have survived the paradigm shift to digital music distribution. Dozens of artsists came together for RDS 09 and produced limited edition vinyl, CSs, DVDs and other rare items for music fans. Bands such as Radiohead, Pavement, Wilco, The Yeah Yeah Yeahs, Tom Waits, Bruce Springsteen and dozens of others put out all sorts of excluse items to remind fans of a time when music was as much packaging as it was sound. recordstoreday.com



SCIENCE
Vatican to Build Europe's Largest Solar Death Star....
I Mean, Power Plant
The Vatican is going solar in a big way. The smallest country in the world recently announced

that it intends to spend 660 million dollars to create what will effectively be Europe's largest

solar power plant. This massive 100 megawatt photovoltaic installation will provide enough

energy to make the Vatican the first solar powered nation state in the world!
The Vatican is not exactly a large state, so its proposed solar plant will generate enough

energy to power all of its 40,000 households. The installation will be located on a 740 acre

site near Santa Maria di Galeria - the same place where the Vatican Radio's transmission

tower is located. The energy that it produces will be way above the needs of the entire Vatican,

providing enough power to meet the needs of Vatican radio nine times over.
These aren't the only moves that the Vatican is taking to reduce its greenhouse emissions.

It is contemplating using an electric popemobile, the Vatican cafeteria will soon be decked

with a solar heating system to provide heating and cooling, and even the Pope's summer

residence is being fitted out to get power from the methane generated by the horse stables.

When looking for inspiration, the Pope clearly defers towards the heavens,

but when looking for electricity, the sun is his choice.
InHabitat.com

Original Source: Bloomberg.com



ODD NEWS
Nintendo Wii Kills Dog, Briefly



We've seen the carnage that Wii remotes can inflict, but we've never hear of anyone
killing their dog before. Poor Kathy White, of Marquette, MI, almost did exactly that
while playing 'Wii Bowling.' Right around the recent holidays, her five month old
miniature Sheltie, Ozzy, jumped up in front of Kathy and was struck in the temple.

Kathy called her neighbor Pene Honey in a panic. When Pene got there, Ozzy was
not breathing and his heart had stopped. After a little doggy CPR, Pene got Ozzy's
vitals going again and they rushed him to the vet.

Following weeks of recovery, Ozzy is almost back to normal, and he has been banished
from the room while Wii gaming sessions are taking place. We suggest Kathy look at the
Nerf sleeves for the Wiimote, which could make her gaming sessions a little more puppy
friendly. [From: MSNBC]
Switched.com
Shawshank in 2 Minutes
Sword-waving ninja accused of attempted robbery

WEYMOUTH, Mass. – Police said a man dressed liked a ninja
used a sword in an attempt to rob a Weymouth dry cleaner
A convenience store clerk called police Monday after she noticed
a man walking into the store wearing a ski mask
and a sword in a sheath on his belt. Police said when the man noticed her,
he pulled his mask off and asked if she was calling about him.
When she said she was, police said the man left the store
and walked into nearby Galaxy Cleaners.
There, police said he pointed a sword at the register and asked a clerk
to give him all of the money inside. Police said he left after she told him
she couldn't open the drawer.
Police are still searching for the man, who witnesses said appeared
to be in his late 20s.
Judge orders defendant's mouth taped shut
POCATELLO, Idaho – A state judge who said he lost patience
with an unruly defendant ordered court officials to cover the man's mouth
with duct tape. The unusual move was ordered Monday by 6th District Judge
Peter D. McDermott during a probation violation hearing for Nicklas Frasure.
The 23-year-old Frasure was convicted of felony theft in 2008
and recently released from prison. During the hearing,
Frasure made repeated outbursts and ignored the judge's orders
to refrain from interrupting the court. The judge then ordered bailiffs to silence Frasure.
The Idaho State Journal reported that bailiffs found a roll of duct tape,
tore off a piece and put it over his mouth. The judge ordered Frasure
placed in the custody of the Department of Correction mental health facility in Boise.
Woman faked miscarriage with 'animal tissue'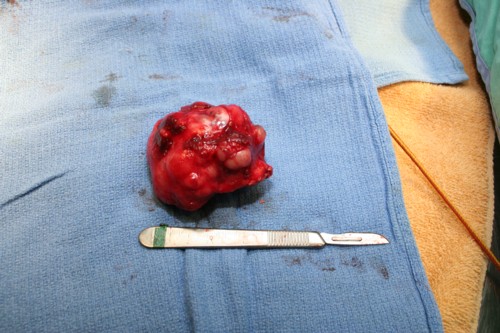 OAKLAND PARK, Fla. – Deputies said a woman in South Florida
has faked a miscarriage. The Broward county Sheriff's Office
responded to an emergency call of a possible miscarriage just before 8 a.m.
Tuesday at an Oakland Park apartment. Upon arrival, they learned
a woman staged the incident using what authorities described only as "animal tissue."
Detectives are finished with the case, but prosecutors may charge the woman with lying to authorities.
Woman nabbed twice in 3 hours for drunken driving
FARMINGTON, Conn. – Connecticut police booked a 29-year-old woman
for drunken driving, and then charged her with the same crime
less than three hours later when they spotted her behind the wheel again.
Farmington police said they arrested Elsa Veisor of South Windsor
shortly after 1 a.m. Saturday. They say her blood-alcohol content
was more than twice the legal limit. Police charged her with operating under
the influence, confiscated her license and suspended her driving privileges for 24 hours.
Authorities released her on bond and thought she was getting a ride from a friend,
but another officer pulled her over shortly before 4 a.m.,
about a half-mile from where she was first arrested.
Veisor is due in court next week. Phone messages were left Tuesday at her home and office.
Tree grows inside man's lung
A Russian man who was being operated on for a suspected tumour ended up having a fir tree removed from one of his lungs.
The 5cm tree, was discovered by surgeons when they opened up Artyom Sidorkin, 28, according to Russian newspaper Komsomolskaya Gazeta.
It is believed Mr Sidorkin inhaled a seed, which then sprouted into a small fir tree inside his lung.
He went to doctors complaining of extreme chest pain and coughing up blood.
Surgeon Vladimir Kamashev told the newspaper he was sure it was cancer.
"We did X-rays and found what looked exactly like a tumour. I had seen hundreds before, so we decided on surgery."
The tree was discovered when surgeons took a biopsy before removing the major part of the man's lung.
"I thought I was hallucinating," said Dr Kamashev.
"I blinked three times as I was sure I was seeing things."
"It was very painful. But to be honest I did not feel any foreign object inside me," a relieved Mr Sidorkin told the paper.
Just thought you might enjoy this, doesnt have to be for the show. Wonder if the would ever consider a Thundercats movie...
This guy must have way too much time on his hands.
http://www.collegehumor.com/video:1894870
Scott
|
Post a Comment
|
1 Reference
|