Tanked Ep.47 for Thursday April 2 2009
ANNOUNCEMENTS
- Beers
- Live Event Announcement May 5th @ Obrady's Bar and Grill at 5 oclock pm
- Hiller is going to be in the studio hence why the show is on Thurday this week.
- Ric is not going to be on the show this we as week but i will return next week.
- Fall To Pieces has their own IMDB page



TECH

no good tech stories this week.

Personal Accounts of April Fools Day on The Web



VIDEO GAMES

Nintendo DSi Unboxing and Hands On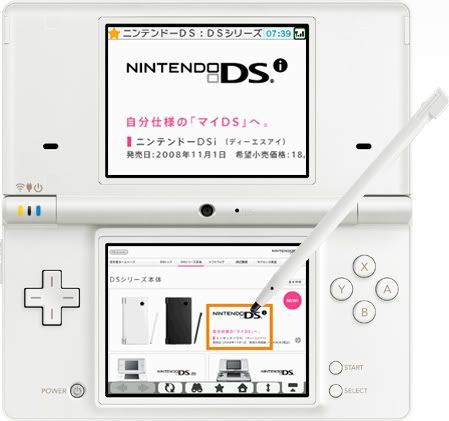 Engadget got their hands on a Nintendo DSi and gave their review. It seems that the DSi is slimmer,
sleeker and lighter. Although aesthetically it passed Engadgets tests, it also had a few problems. Namely
they were able to connect to their own network, but were unable to connect to Nintendo's servers.
This is addressed in the manual, but still makes no sense. They also said that the menus are a little tricky
to navigate. This all aside Engadget is "as excited as a kid on Christmas morning." There is also a large
photo gallery which was the main reason for the article.
Engadget

Gaming inovation: Combat Arm's Nut Shot


Sony Launches Firmware update 2.70


ony has officially announced and released the latest update to the PlayStation 3's software,
firmware 2.70. This update adds several requested features. The biggest feature is the addition of
cross-game text chatrooms. While in-game you can open up a chat window with up to 15 other
people while running three chats simultaneously. Other features include a new way to sort your
friends list, larger message attachment file transfers, and the ability to back-up videos purchased
on the PlayStation Network Video Store to an external storage unit.
The Free Update is ava now.
news.vgcharts.com

Gaming innovation: Nut Shot.
First person shooters belong to a genre that is a tad desperate for innovation. Enter the Nut Shot.
The free online FPS Combat Arms now rewards your groinal accuracy when it comes to taking down
opponents. Upon shooting an assailant in the groin the words Nut Shot appear above the character
accompanied by two cracked walnuts. Respectively female characters are immune to the NS which
will inevitably lead to a bias in the sexes when it comes to Combat Arms character selection.
joystiq


MOVIES

Monsters Vs Aliens is a monster hit at US box office
*discuss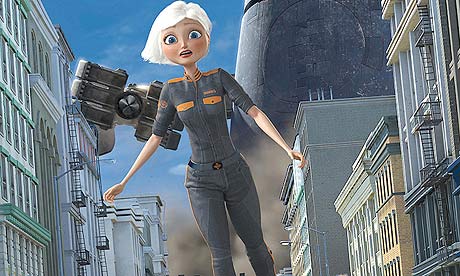 DreamWorks Animation's feature rakes in $58.2m for the year's biggest
opening so far, with 3-D screens contributing lion's share.
#1 SPIDER-MAN 4 & 5: VILLAINS REVEALED!
Last week, director Sam Raimi revealed that on Spider-Man 3, he didn't have complete control over what villains to include, but for the next two movies he does. For Spider-Man 4 and Spider-Man 5 (which are expected to film back-to-back) it's now been revealed that Raimi plans to tell one big story that will incorporate elements from classic plot lines from the comics, with Spider-Man 5 in particular focusing on one of Spidey's most beloved tales. In Spider-Man 4, Peter Parker will find the spider inside him lashing out, with his powers going violently out of control. Seeking help from his professor, Dr. Curt Connors, Peter discovers that Connors and his colleague Dr. Michael Morbius are actually both experimenting on incorporating animal blood (reptiles and vampire bats) into humans. When Parker loses control in their laboratory, the antidotes that the scientists were using to keep themselves human are destroyed, causing them to become The Lizard and the vampire-like Morbius, even as Spidey goes fully spider, with four more arms popping out like a true arachnid. The three monsters break out into the streets of New York, creating havok, which soon attracts the attention of a big game hunter named Kraven. Kraven's introduction will pave the way for Spider-Man 5, which may have the subtitle Kraven's Last Hunt, in which Kraven returns to New York City after Spider-Man has regained his humanity, to hunt Spidey once more.





SCIENCE




ODD NEWS

Barstool crash serves up drunk driving charge

CHICAGO (Reuters) - Falling off a barstool can hurt one's pride, if not more,
but an Ohio man got into trouble with the law for crashing his motorized version.
Kile Wygle, 28, hurt his head in the March 4 mishap with a motorized barstool
and was charged with drunken driving and driving on a suspended license,
police said on Tuesday. While being treated by paramedics,
Wygle told an officer he consumed "a lot" of beers -- at least 15 --
before crashing the barstool at some 20 mph, a police account showed.
Later, Wygle told a local television station he got drunk after, not before, the crash.
"I drank quite a bit after I wrecked because my head hurt so bad.
I went in and drank a half a bottle of whiskey," the Newark man told the NBC
outlet in Columbus.
Some people have made a sport of racing barstools equipped with tires,
a steering wheel and a small engine, Newark police Sergeant Barry Connell said.
"There are hundreds of people racing these things," he said. "But they race on closed courses."
The barstool was towed away.


Reuters
Arsonist escapes prison clinging under security van

LONDON (Reuters) - Police were hunting Monday a convicted arsonist
who escaped from London's Pentonville prison
by clinging to the underside of the security van that brought him there.
Julien Chautard, 39, gave prison officers the slip
shortly after he was counted off the van, newspapers reported.
His disappearance Friday evening was not noticed before the van
was cleared to drive out of the jail.
It was only when CCTV footage was checked seven hours later
that officers noticed a shadow under the van that had not been there before.
Chautard had been sentenced earlier in the day at Snaresbrook Crown Court
to seven years imprisonment for two counts of arson, Scotland Yard said.
Police said he has connections in France
and also has links to the Hackney, Edgware and Kings Cross areas of north London.
"The circumstances around the escape will be fully investigated," the Ministry of Justice said.
Imagine saving enough money to buy the love of your life a beautiful diamond ring only to drop it off the Brooklyn Bridge just as she agrees to marry you.
Well that is exactly what happened to NY Resident Don Walling when he proposed to his longtime girlfriend Gina Pellicani. The ring slipped from his hand
just as she said "I will"; falling through a crack in the walkway down into Brooklyn Bridge traffic. "I got on one knee, proposed and it just flew out,"
Walling said. "I watched it fall through the crack on the bridge, right between the wood planks." The groom-to-be jumped onto the bridge's roadway
and began looking for the ring. Miraculously, he found it, with the help of his family and fiancée looking on from above. Pellicani couldn't wear the ring
because the band bent in the fall, but the diamonds were intact -- not bad for falling onto traffic on the Brooklyn Bridge.
Video of the whole thing... http://media.nbcnewyork.com/images/300*169/ringloss.jpg