Monday, March 30, 2009 at 2:37AM
ANNOUNCEMENTS
- Beers
- Tanked Remix Challenge (smoke 'em if ya' got 'em)


TECH
US electric car plan unveiled by Obama

On Thursday president Obama charged forward with his electrifying (ok I'll stop) plan for the future of US electric vehicles.
The $2.4 billion plan places $1.5B towards manufacturing batteries, $400M for hybrid evaluation and supporting facilities and
$500M for related components (whatever that encompasses). The plan falls under the oft debated $787B stimulus package and
gives adopters a $7,500 tax credit for their new plug-in hybrids. Obama has stated before that we're behind in electric auto manufacturing (no shit) and the country that leads in battery manufacturing and energy will be "the nation that leads the world in the 21st century." engadget
Playboy to Offer Unedited Back Issues on Web



In the best move that we've seen from playboy mag in years comes a
free way to check out some massive bush-age by exploring full vintage issues of the
ever popular magazine. Everything is left in tact down to the table
of contence, shitty ads and never funny comics.
Although very risky, with no age verification, playboy makes another risky move
and has partnered with Microsoft and has made playboy archive.com only
viewable with microsoft's silverlight application. Silverlight is available on pc
and astonishingly mac as well.
PCMag.com

VIDEO GAMES

New Zelda for DS announced
Having NOTHING in the way of flagship titles for any of their consoles, Nintendo broke the silence by announcing The Legend of Zelda: Spirit Tracks at GDC (Game Developers Convention) in San Francisco this Wednesday (today). Spirit Tracks (which I initially thought was a Zelda soundtrack of sorts) brings back the loved/loathed cel shaded Wind Waker link and puts him back on the DS for more stylus driven amusement. Thankfully, Link wont be tiring us out by sailing some ship all over the fucking place in Spirt Tracks. This time he will be on a train. I don't know if this is a good or bad thing but at least I don't have to put up with a talking boat or sea charts anymore. ign
Zero Punctuation reviews Resident Evil 5

Resident Evil 5 has gone on to sell 4+ million units this week making a bundle of cash for Capcom. However
I'm still hesitant to pick this guy up. For those who are wondering why I'm dashing down to the local gaming
store can look to the always on spot gaming reviews at Zero Punctuation. Host Yahtzee really nails it this week on RE5. Using his speedy delivery to illustrate the flaws of the games he reviews provides some great entertainment. Check his RE5 review and others out at escapistmagazine.com. escapistmagazine start clip at 1:48



MOVIES
Where the Wild Things Are trailer on Ellen

The Ellen DeGeneres show aired the trailer premiere for Where the Wild Things Are. The Michel Gondry film recreates
the classic Maurice Sendak book. The trailer gives us a good shot of the Wild Things in action and features stirring use
of Wake Up by the Arcade Fire. The Ellen episode aired earlier today.
traileraddict

Astro Boy trailer is on Hulu
Longtime Japanese animation staple Astro Boy is being dolled up in a new 3D animated movie and the trailer is now online. Imagi (the studio that brought us TMNT) looks like it has done a good job of keeping AB's look down with some more contemporary 3D character design for the other "cast members" (they look very Pixar-esque). Looks to be good. hulu
How do people still go see bad Nick Cage movies? I don't get it anymore. Watchman Bombing? only 55M 1st week and 20m since.
This weekends Monsters Vs. Alians opens. Who's seeing it? I am.

SCIENCE
Japan develops odour-free underwear

for astronaut to test in space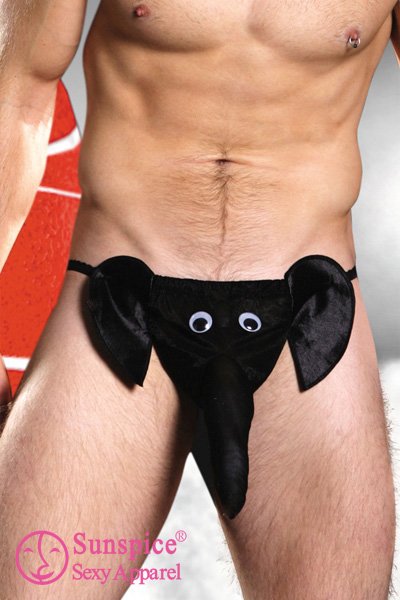 JAPAN'S scientists believe they may have made a breakthrough in odour-
free underwear and casual clothing. Koichi Wakata, the first Japanese astronaut
to live on the International Space Station, is testing the clothes, called J-ware.
developed by researcher Yoshiko Taya, are designed to kill bacteria, absorb water,
insulate the body and dry quickly. They also are flame-resistant and anti-static,
not to mention comfortable and stylish.
"Nobody has complained, so I think it's so far, so good," Astronaut Wakata said.


ODD NEWS
Robber fatally shot in Miami Burger King holdup
An afternoon shootout at a busy Burger King restaurant in Miami left a potential robber dead
and the customer who shot him seriously wounded.
The bloody event unfolded about 4 p.m. Tuesday at the restaurant at Northeast 54th Street
and Biscayne Boulevard. It was a time, employees said, when it is usually crowded with schoolchildren
and people getting out of work early.
The robber entered wearing a ski mask. He approached a clerk, showed his gun and demanded money,
said Miami police spokesman Jeff Giordano.
A customer eyed him and the two started arguing. The customer had a concealed-weapons permit and his gun
-- and the two exchanged gunfire.The robber crumpled to the floor and was pronounced dead at the scene.
The customer, with several gunshot wounds, was in serious but stable condition at Jackson Memorial Hospital's
Ryder Trauma Center.Officers divided witnesses into several groups outside the restaurant
to gather information about the incident. Employees waiting to start their shift called friends
and family members on their cellphones to pass the time because they were not allowed through the police tape.
''I just hope all my people are OK inside,'' said Cynthia Thomas, who has worked at the Burger King for five years. ``It is scary.''
Around them, drivers on busy Biscayne Boulevard gawked at the scene.
Scott
|
Post a Comment
|