Saturday, March 14, 2009 at 6:56PM
ANNOUNCEMENTS
- Beers


TECH

Apple Announces New iPod shuffle
The new stainless steel shuffle, which is half the size of its predecessor and
smaller than an AA battery, can store up to 1,000 songs, and provides around
10 hours of music playback on a single battery charge. There are no buttons on
the device itself – instead it is controlled by a button on the earphone cord, which
enables users to play and pause songs, adjust the volume, flick through playlists,
and hear track information.
The shuffle can 'speak' 14 different languages, including Czech, Dutch and Mandarin
as well as English, and can automatically switch between providing battery or
track information.
The 4GB device, which will be available in black or silver, will cost £59 (thats roughly $79). Apple will
continue to sell the 1GB entry-level iPod shuffle, which can store around 240
songs, for £31. ($39)
Telegraph.co.uk


VIDEO GAMES

Resident Evil 5 coming out Friday. Is it racist?
Anyone interested in this one? Is shooting African zombie (technically not zombies) racist?
The Wall Street Journal added another article to the pile of publications that view the game
as an extension of the white man's dominance over minorities (techinically the majority in
Africa). I didn't see the Spanish outrage when Resident Evil 4 came out.

SCIENCE

The Dangers of NOT Drinkinbg


THOSE who seek salvation in a bottle may have found their muse. Dr. Malcolm Lloyd,
a Johns Hopkins and Dartmouth-trained physician and former pharmaceutical clinical
researcher, will appear on "Good Morning America" this week to espouse the health
benefits of daily drinking. "A lot of research shows that people who drink moderately
flat-out live longer than those who don't," Lloyd tells Page Six. "From the pre vention
of the common cold to the pre- vention of the onset of Alzheimer's to preventing certain
types of cancer, regular drinking can be very beneficial." Whereas most research has
focused on wine, he says spirits can provide the same boon. Lloyd notes that "moderation"
means one to two drinks a day for women and one to three drinks a day for men, and,
"the positive effects start going in the other direction" once those numbers are exceeded.
NY Post
AUTOS
Tramontana R Edition, $500K car that looks worth it
The Tramontana R-Edition is one fancy looking auto to say the least. The R-Edition is a 720 HP,
0-60 in 3.6 seconds, V12 rocket withundeniablyjet inspired style. It seats two (one in front and
the other directly behind much like a jet) in it's cockpit and is comprised mostly of carbon fiber.
Tramontana hails from the Costa Brava in Spain and the R-Edition retails for approx. $500,000.
if its hip its here via gizmodo

MOVIES




I think we all saw this one...Discuss. Ric: Is 55$ Million opening weekend a let down? How did it compairto the Novel? How bad asswas Rorschach. not
I liked it. I just felt it was a bit long and drawn out in parts that it didn't need to be. To much back story in a lot of the wrong places. I'd say it was a matinee.

Breaking Bad is back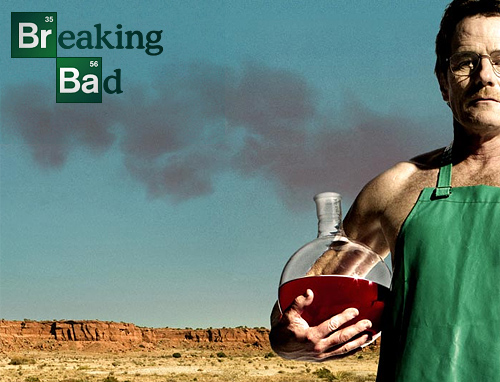 Hiller's favorite show started up again on March 8 and picked up like it never left. Crazy situations that could only involve a terminal lung cancer victim who moves to cooking crystal meth to provide for his soon to be widowed family are sure to abound. Which leads to....
Brief open topic: What tv shows do you guys watch?

Discuss.


FOOD

Burger King set to Launch "The Whopper Bar"


Have it your way indeed. To be clear, the Whopper Bar won't actually be serving alcohol —
but it will be serving plenty of beef. The Burger King venture will offer Whoppers, Double Whoppers,
and Steakhouse XT burgers, along with new Bourbon Whoppers, Three-Cheese Steakhouse XT burgers,
and Pepper Bacon Steakhouse XT burgers. Each will come with options for 22 different toppings.
Among the choices: guacamole, smoked bacon, or steak sauce.
The first opened on Tuesday at Universal City Walk , Orlando. BK planning six more Whopper Bars around
the globe by the end of 2009, with the next set to open in Munich over the summer. Los Angeles,
New York and Singapore will soon see locations as well. Eventually, the company says it could
open as many as 500 of the units around the world in everywhere from stadiums
to casinos and cruise ships.
The Inquisiter




ODD NEWS

DUI defendant claims that he's his own country
EASTON, Pa. – A man accused of driving drunk
said Pennsylvania courts have no jurisdiction over him
because he's his own country. After seeing the paperwork that 44-year-old Scott Allan Witmer
filed with the court claiming sovereignty, a Northampton County judge said
Tuesday he cannot be released from jail until he gets a mental exam.
Witmer, who represented himself, said he believes police lack jurisdiction to pull him over.
As he said in court: "I live inside myself, not in Pennsylvania." He said
there is no victim in the crime and asked to go to trial.
Defense attorney James Connell, Witmer's standby counsel, said a challenge to the
traffic stop would need to be filed as a pretrial motion.
Cardinal says bad bankers must ask God's pardon
ROME (Reuters) – Unscrupulous bankers responsible for unleashing the global financial crisis
should ask for forgiveness from God, a leading U.S. cardinal said on Wednesday.
"The economic crisis is rooted in the lack of respect,
on the part of the leadership of the world, towards other people,"
Cardinal James Francis Stafford told Vatican Radio.
"Bankers should assume moral responsibility and ask God for forgiveness for these complex sins,
" said Stafford, former archbishop of Denver and one of the highest-ranking Americans in the Vatican.
The Vatican has expressed concern about the global financial system and Pope Benedict
in recent months has branded it as self-centred, short-sighted and lacking in concern for the poor.
Fight in car over $3 leads to fish tank attack
PORT RICHEY, Fla. – Authorities said a fight in a car over $3 in gas money
led to one passenger hitting another with a fish tank and then a beer bottle.
The sheriff's office reported that an 18-year-old driver and 30-year-old passenger picked up their 26-year-old friend from a strip club on Monday night. When the driver asked for gas money, the man who had been picked up from the strip club refused to pay.
A fight between the three friends quickly escalated, and authorities said the 26-year-old man grabbed a fish tank from the back seat and
began hitting the passenger. The passenger then managed to wrestle a beer bottle away
and break it over the 26-year-old's head.
The driver eventually pulled over and called deputies.
Both men were charged with aggravated battery with a deadly weapon. They were being held on $10,000 bail.
Scott
|
Post a Comment
|