Saturday, February 28, 2009 at 7:55PM
ANNOUNCEMENTS
- Beers
-Keep sending in your remixes for the Tanked Remix Challenge (TRC)
OSCAR SHOTS GAME


Game Rules:
-We each pick our winner for each category.
-If your pick isn't the winner then do a shot.
-The person(s) with the lowest matches automatically must do shot.
-At end of game the person(s) with the most wins overall gets to dish out a shot
-Anyone goes perfect all others drink 2 shots.



Tanked Offical Oscar Picks
The results are in. Let the shots begin!

Best Supporting Actress


Amy Adams, "Doubt" NB
Penelope Cruz, Vicky Chrisina Barcelona"
Viola Davis, "Doubt" SC
Taraji P. Henson, "Ben Buttons" AV
Marisa Tomei, The Wrestler" RM, CH
And the Oscar goes to... Penelope Cruze in Woody Allen's
Vickey Christina Barcelona. No one got this right so we all do a shot. (MOTHERFUCKER!!!! - hiller)



Best Supporting Actor


Josh Brolin, "Milk"
Robert Downey, Jr., "Tropic Thunder" SC,
Philip Seymour Hoffman, "Doubt"
Heath Ledger, "The Dark Knight" RM, AV, CH, NB
Michael Shannon, "revolutionary Road"
And the Oscar goes to...Heath Ledger! Tears are in abundance in the audience, as Ledger's parents

accept the Best Supporting Actor award and make a touching, poignant, powerful speech.
Everyone nailed it except me so i must do a damn shot.
Best Actress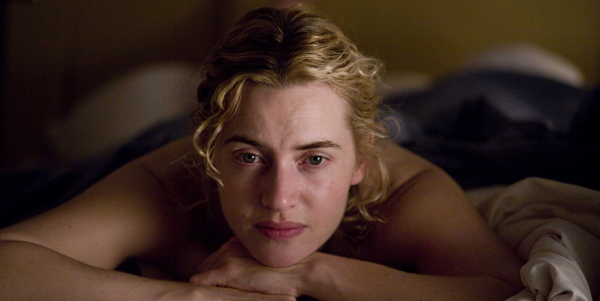 Anne Hathaway, "Rachel Getting Married" RM
Angelina Jolie, "Changeling"
Melissa Leo, "Frozen River" NB
Meryl Streep, "Doubt"AV, SC
Kate Winslet, "The Reader"CH,
And the Oscar goes to... Kate Winslet for her role in The Reader. FU chris.
Everyone does a shot except Hiller.
Funny Moment at the Oscars Will Smith and Boom goes the Dynomite http://www.youtube.com/watch?v=HpLZ0mvMYlA

Best Actor

Richard Jenkins, "The Visitor"
Frank Langella, "Frost/Nixon"CH, AV
Sean Penn, "Milk" NB
Brad Pitt, "The Curious Case of Benjamin Button"
Mickey Rourke, "The Wrestler" RM, SC,
And the oscar goes to... Sean motherfuckin' Penn for Milk
Nate wins this round. Everyone else drinks a shot.
Best Picture


Frost/Nixon AV
Ben Button
Milk SC
The Reader NB
Slumdog Millionair CH, RM
And the Oscar goes to... Slumdog Millionaire
Aaron, Nate and myself have to pour a shot
Wait...you mean Wrestle Jam was playable?!!
Wrestle Jam, the fictious game from the (non-Oscar-winning) film The Wrestler that depicted
Randy "The Ram" Robinson vs. his arch rival The Ayatollah was a playable game. Kristyn Hume
and Randall Furino were the sister-brother team that created the game played by Mickey Rourke
in the film. The game was intended to be a NES game and borrowed heavily from Pro Wrestling
and other 8-bit slugfests. The game had an intro screen, character select, win/loseconditions,
8 different attacks per character and even enemy AI. Hume states that the technological limits
of the game were amongst the bigger challenges as "Recreating yesterdays game with today's
technology was hard."

Tech
Dancing With the Woz
The Woz lookin' good with "Dancing" partner Karina Smirnoff.

This season of the strangely popular show include Belinda Carlisle, Jewel, Li'l Kim,
Denise Richards, Jackass's Steve-O, and Olympic gold medalist Shawn Johnson.
Woz will be cutting a rug on televisions all across America come March 9.
Casinos Tipped off About iPhone

Card-counting App.
Earlier this month, the Nevada Gaming Control Board, itself tipped off
by the California Bureau of Gambling Control, issued an alert to
"all non-restricted licensees and interested parties"--the state's
casinos--warning of the emergence of iPhone card counting apps.
According to Webtopia, the company that created it, the app "allows any
blackjack player, professional or amateur, to keep track of their blackjack card
count." Among the features it offers are a "count vibrate," which vibrates the
iPhone or iPod touch "when the true count reaches the value you specify...
This is particularly useful when using stealth mode."
since the Nevada Gaming Control Board put out its alert, sales of the app
have risen to around 500 a day, after lingering at 10 or so a day previously.
VIDEO GAMES

Nintendo Announces Release Date for DSI

The DSi is much more of a portable entertainment device than the previous iterations
of the hardware. The system features two digital cameras, along with the ability to
manipulate the pictures you take. There is also software to listen to, and fiddle with,
music on the system via the built-in SD card slot. The built-in microphone allows you
to record your voice or ambient sounds.
The aspect of the system with the most promise for gamers is the app store.
Gamers will be able to download new games and applications from WiFi hotspots...
for a price. Applications start at 200 points, or $2, and will go up from there.
The Nintendo DSi is set to hit America April 5, for $169.99


Jesus of Nazareth should we even
discuss this fucked up game?


There are some things that are just wrong, rape being one of them and i don't
know if we should even tear this rape simulatioin game a new one just to give
them more press. At Tanked we pride ourselfs on talking about whatever with
out limits, did this game single handedly just find our boundries?
Chris and Aaron read this and try not to throw up in your mouths and let me
know if we should talk about this let alone make light of it.
Or am i just a silly bitch and murder simulation games like GTA and
Call of Duty actually worse than Rape?
WTF
Something Awful

ODD NEWS
Bang for his Buck: Man sunk by Gun
in Bag of Coins



CAMDEN, Ark. - If only he had remembered to take the pistol
out of a sack of nickels he brought to a bank,
he may have remained free and not become a suspect in a recent burglary.
An 18-year-old man entered the BancorpSouth branch Wednesday
to change $88 worth of nickels to paper money, Camden police said.
After spotting the gun, the teller told a supervisor, who called police.


Woman tries to pay old fine, but gets arrested


NARRAGANSETT, R.I. –
A mother of three was arrested when she tried to pay a 13-year-old fine
for a youthful misstep. Christina Dugan Lloyd was sorting old papers
when she found a $2,000 citation from 1996 she said she forgot about.
The offense: speeding through Utah with an expired driver's license
and possession of a controlled substance.
Now 38, married and with three kids, Lloyd called the sheriff in Utah
on Monday to pay the fine. She was told someone would have to call her back.
The Providence Journal reported that instead, Narragansett police came to her house
and arrested her. She was booked, held overnight and released the next day
after paying the fine by credit card.
Lloyd said not paying the fine earlier was "so stupid"
and that police and court personnel were nice.
Angered over DTV switch? Shoot Your TV!

NBC -- The digital transition has left some confused, but a Joplin man was down right
frustrated with the switch. So frustrated, in fact, that he peppered his television set with gunfire.
Police responded to the man's house Wednesday after reports of shots being fired inside.
Turns out the 70-year-old gunman was livid over losing cable and could not get his digital
converter box to work. Police took Walter Hoover into custody after a brief standoff and
charged him with unlawful use of a firearm.
Hoover's wife told police that he had been drinking before the incident.
Scott
|
Post a Comment
|
1 Reference
|