Wednesday, November 26, 2008 at 4:20PM
Tanked Ep.29 for Monday Nov. 24 2008

This week and every week Tanked will take you through a romp of tech news,
offbeat news, video games, movie reviews and anything else we wanna talk about.
Announcements:
-Chris is back
-Happy Thanksgiving


New Xbox 360 dashboard is here!
Hiller runs the new Xbox 360 dashboard and well...gets bored by it rather quickly.

iPhone 2.2 is here!


Hiller runs the iPhone 2.2 update and well...gets bored by it rather quickly... ...but likes it ;)
Finally The Long Awaited Update on Psystar!

Well i guess getting the jump on sueing apple did not pay off as Judge William Alsup of the U.S. Federal Court for the Northern District of California rejected Psystar's argument that Apple uses anticompetitive practices
to prevent companies from selling computers that run Mac OS X.
If Psystar fails to come up with a better argument, its counterclaim will be formally dismissed and it will have to get ready to defend itself against Apple's claims that it is infringing on Apple's copyright material and trademarks.
Cnet

e=mc2 proven!


French, German and Hugarian phycisists aided by the forgiving crutch of modern supercomputers have proven Einstein's oft quotedbut seldom explained equasion e=mc2. The equasion points that matter and energy are directly equivalent. With protons & neutrons being composed of quarks at 5% andbound by gluons at 0% the remaining 95% of mass was found to be energy from the movement betweenthe quarks & gluons. The findings were published in the US journal Science on Thurs, Nov. 20th. yahoo! news



2010 Prius unveiled


Two months shy of it's debut at the Detroit Auto Show, the world gets some leaked images on the 2010 Prius. Details are scarce but one can see that the body style is more streamlined, the digital dash changes around a bit, the LED tail lights are arranged abit differently and an AC button has been added to the keychain to keep the car cool even when it isn't running. Wacky. Make sure to enjoy the really lame YouTube vid as well. autoblog
Machine Condenses Drinking Water Out of Thin Air
"A new $1,200 machine that uses the same amount of power as three light bulbs promises to condense drinkable water out of the air. On display at Wired Magazine's annual tech showcase, the WaterMill 'looks like a giant golf ball that has been chopped in half: it is about 3ft in diameter, made of white plastic, and is attached to the wall. It works by drawing air through filters to remove dust and particles, then cooling it to just below the temperature at which dew forms. The condensed water is passed through a self-sterilising chamber that uses microbe-busting UV light to eradicate any possibility of Legionnaires' disease or other infections. Finally, it is filtered and passed through a pipe to the owner's fridge or kitchen tap.'"
Slashdot


Hiller and Ric Battle review Twilight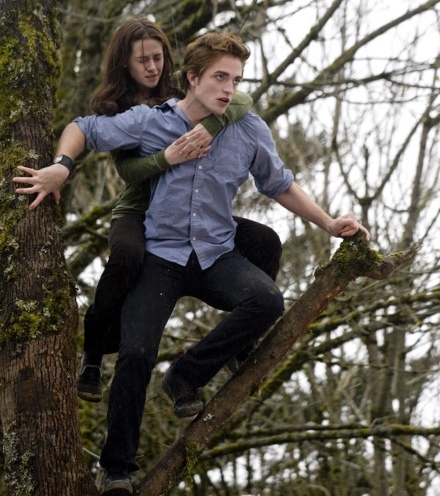 Laugh if you will but Hiller enjoyed the mormon vampire extravaganza.


Carjacker Gets the Stuffing knocked Out of Him


Link


Musical mystery: Who abandoned piano in the woods?
HARWICH, Mass. – Harwich police have a musical mystery on their hands: Who left a piano in the middle of the woods? And why? The Baldwin piano discovered in the Bells Neck woods appears to be in perfect working condition and had a matching bench as if it had recently been played. The piano was discovered Saturday by a woman walking along a path inside a conservation area at the woods.Another question police would like to answer is how the piano got to such a remote location. The piano is heavy and it took more than a half dozen men to load it onto a truck to remove it. Police said they've notified other police departments in the area to see if anyone has reported a missing piano.
Student arrested for 'passing gas' at Fla. school

STUART, Fla. – A student at a Florida school has been arrested after authorities said he was "passing gas" and turned off his classmates' computers. According to a report released Friday by the Martin County Sheriff's Office, the 13-year-old boy "continually disrupted his classroom environment" by intentionally breaking wind. He then shut off some computers other students were using. The Spectrum Junior-Senior High School was arrested Nov. 4. A school resource officer placed the boy under arrest after he confessed about his behavior, according to the report. He was charged with disruption of school function and released to his mother.
associated press
Scott
|
Post a Comment
|