Tuesday, July 19, 2011 at 12:24AM
ANNOUNCEMENTS

-Chris is Back! (Birthday announcement)
-Beers
-Scott gets new scooter. Starts scooter clan.
-Quick chit chat about Google+



TECH


Google+ may carry dangers for photographers

But the dangers of joining Google+ have not yet been fully explored. How far will Google go
with targeted advertising? What will be the implications for our privacy? How will Google use
my content once it's part of Google+?
The people who should be most worried about this last question are professional photographers,
according to Photofocus, an online magazine about photography. While photographers are excited
about the new photo sharing capabilities of Google+, they may not be aware that by the sharing
photos they take, they may hinder their ability to make money from their photography.

*By submitting, posting or displaying the content you give Google a perpetual, irrevocable,
worldwide, royalty-free, and non-exclusive license to reproduce, adapt, modify, translate,
publish, publicly perform, publicly display and distribute any Content which you submit,
post or display on or through, the Services.*
Rest of Terms of Service
WashingtonPost


Netflix Price changes
The new prices yell loud and clear that streaming is the future and you're going to pay (literally)
if you don't hop on the bandwagon. Maybe this is why Reed Hastings stated back in May that
DVD shipments might go down for the first time ever.
Gone are the plans that include streaming and DVD. Customers previously had the option of
selecting the streaming plan for $7.99 and then paying an additional $2 to be able to rent one
DVD at a time. Now the plans are separate with the streaming plan costing $7.99 and the DVD
plan at $7.99; selecting both options for $16 results in a 60% price increase. Current subscribers
will be able to ride the lower price until September 1st, but the plan just went live for new
customers. Ouch. → Read More @ TechCrunch


Real Reason for the Price Hikes
Money.cnn.com




Google updating Android Market app on phones,
adding Movies and Books tabs

This is from Engadget
If you're on Android 2.2 or above get ready for an update to your Android Market experience.
Google has just informed us that a new version of the app is incoming, a version that will add
tabs for easy access to Google Books and Movies. Starting with the more visual purchases,
at $1.99 you'll be able to start watching movies almost instantly.
But, if offline access is key, you'll also be able to download for later viewing.
Books is now integrated too, saving you the hassle of having to launch the books app, which
required you to then open the browser to actually buy any digital tomes. Overall the new design
looks cleaner, finger-friendlier, and the addition of Editor's Choice apps should make it easier
than ever to get to the good stuff. The update will be rolling out gradually over the next
several weeks and, once you've been admitted to the club, you'll be able to
download the Videos app as well.
Engadget
Direct Link to the APK




VIDEO GAMES

EA acquires Pop Cap

Electronic Arts announced today it's intent to pick up Pop Cap games (Bejeweled, Plants vs Zombies,
Peggle, etc.) for $750 million including $100 million in stock. EA CEO John Riccitiello is cheery about
the merger as the video game giant is aiming towards $1 billion in digital business. This most likely
means that EA will move a majority of Pop Cap online digital distribution towards their own service
ORIGIN. EA naysayers may balk but I would sell my grandmother 750 million times over for the price
EA got PC for.
Geekdom and hockey collide
Credit: Puck Daddy

Recently Signed Red Wing, Mike Commodore might wear the number 64 on his jersey.
Full Read up at PuckDaddy





MOVIES

Rics Review of Horrible Bosses
YouTube
The Dark Knight Rises teaser poster hits
Not bad :D

Also look for the teaser for the next Batman on Harry Potter and the Deathly Hallows Part 2.



Thor DVD/Blu-Ray/3D Blu-Ray goodies
On top of 80 minutes of supplemental features, the home release is set to contain
a sneak preview of 2012's The Avengers. Neat. Thor comes home September 13.


Harry Potter and the Deathly Hallows Part 2.



Harry Potter this weekend. Should pull in stupid high $$$$ after all it is the end of the line for our
Wizard pal. Ric will review it and post the video as soon as he can. Not like you need to see his
review to decide if you are going to see Deathly Hallows Part 2.
Films come out this Friday the 15th

Follow Ric and his movie reviews over at his Facebook page @
Facebook.com/ricmulligan


WEB GEM
Japanese Pool
YouTtube


ODD NEWS
From Listener Wendy from Windy Chicago


One Disposable Situation!
Catherine Kieu Becker, 48, was booked for aggravated mayhem, false imprisonment, assault with a
deadly weapon, administering a drug with intent to commit a felony, poisoning, and spousal abuse.
She was being held at the Orange County Jail.
The woman, who was later identified as the suspect, called 911 to report a medical emergency
at about 10 p.m. "The suspect called 911 and told responding officers that he 'deserved it,'" Nightengale said.
When officers arrived, they found the man tied to a bed and bleeding from the groin area. He told officers the
woman had given him a drug in the dinner she had made for him.
Investigators said she tied him to the bed after he fell asleep. When he awoke, the woman grabbed his penis
and cut it off with a 10-inch kitchen knife, according to police.
She then threw it in the garbage disposal and turned on the disposal, police said.
The 51-year-old man was hospitalized at UC Irvine Medical Center in Orange. He was listed in serious condition.
Pieces of the penis were taken to the hospital, but it remained unclear whether surgeons were able to reattach it.
MSNBC
Attack of Flatulence Stops Traffic in Twinsburg
This was not your routine traffic problem. Twinsburg police got a call recently
when a man driving on Darrow Road stopped in the middle
of the road, got out and yelled "I have to fart" while running around his car.
He then got back in a drove off. Police found him parked at the water tower.
The man told officers he had been searching for jobs in nearby Solon.
When they asked why he stopped his car in Twinsburg, he said he had to
pass gas but couldn't because "it hurt too much."
Because of the man's psychiatric history, police had
the man treated at University Hospital in Twinsburg.
Twinsburg.patch.com
How about a beer with your iPhone?
(Reuters) - You can do a lot with an iPhone these days --

text, take pictures, surf the net, and even make a phone call.
And soon, thanks to two Australian entrepreneurs,
you will be able use it to open a bottle of beer by way of the "Opena,"
a hard plastic case that fits over the iPhone and is equipped with a slide-out bottle opener.
"Basically, Australians are fairly heavy drinkers, as you may or may not know,
" said Melbourne-based Chris Peters, an industrial designer who developed the product with Rob Ward,
a former toolmaker.
"We're always out at friends' houses and so on,
and in some cases you may not have your keys on you... So we thought,
why don't we attach a bottle opener to an iPhone case?
We always have our phones on us."
Working from three basic rules -- the case had to be slim,
there had to be no chance of the opener scratching the iPhone,
and the opener had to work without putting any pressure on the phone --
the two developed a prototype.
Testing including running through what a promotional video termed "the worst case scenario"
in which a friend has shaken up the beer and it foams over.
The case -- and the iPhone -- came through unscathed every time.
Aside from a few initial glitches because the first prototypes were too weak,
development went smoothly. Start-up funding via an internet site that allows anybody to pitch in,
has also gone well, enabling a sales launch within weeks.
"The strangest thing that happened was when we were doing the filming for the video
and we had a courier drop off a parcel," Peters said.
"He gave us some very unusual looks when we had about 20 open beers at seven in the morning."
Though some who posted on the pair's Facebook page expressed doubt about the wisdom
of putting a phone that close to a foaming beverage, the response was mainly positive.
"Finally I can combine my love of drinking and tech," one said.
French train robbers revive Wild West tactics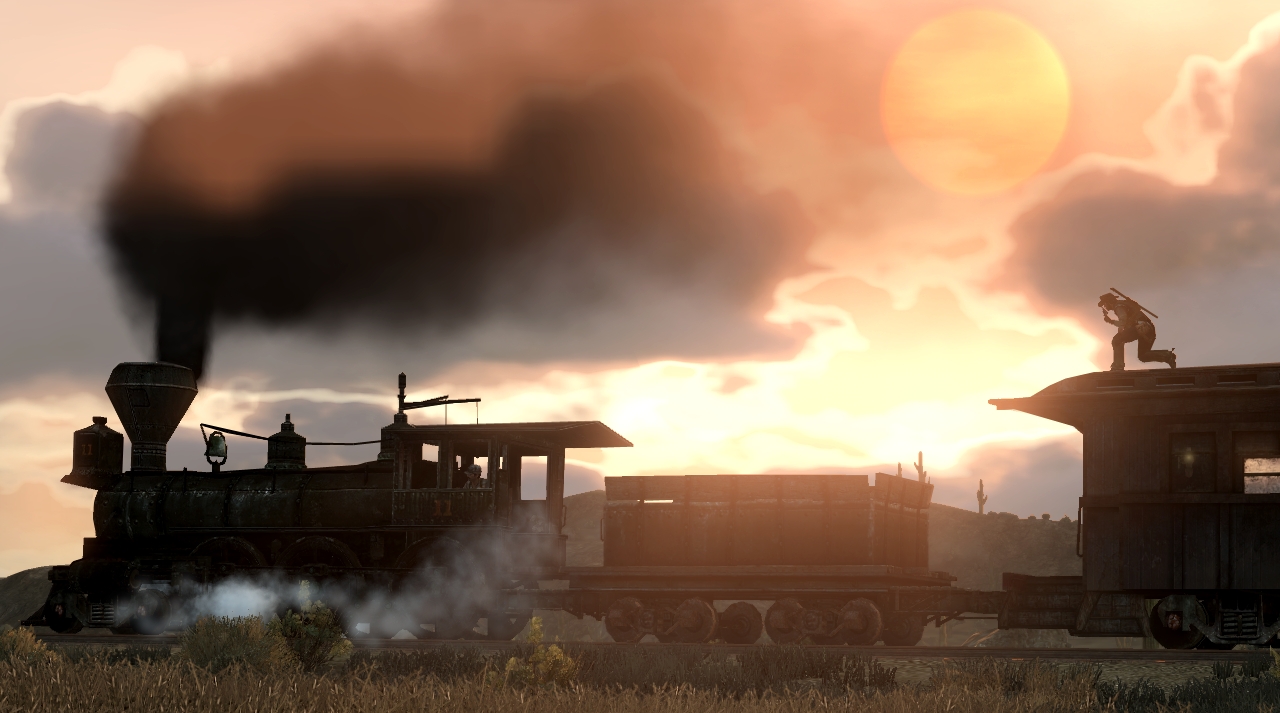 MARSEILLE, France (Reuters Life!) -
In a scene taken straight out of an American Wild West movie,
masked men robbed a freight train in southern France on Thursday night
after blocking the railway tracks with shopping carts and metal beams.
The daring attack on the northern outskirts of the southern French city of Marseille
saw a passenger train hurtling into the blockade forcing it, and a cargo locomotive behind it, to stop.
"Attacks on trains aren't new, but it is a pretty rare phenomenon,
" David-Olivier Reverdy, a police union official in the area said.
"It's worthy of stagecoach attacks in the Wild West," he said.
About 20 bandits looted several carriages and then vanished into the night.
It was unclear what was taken.
Nobody was injured in the attack, but Reverdy said the thieves had put people's lives in danger.
The railway union said in a statement that while such attacks were rare,
Thursday's robbery was a sign that the railway authority was not investing enough
in the security of its sites.
VOICE MAILS
Jason from Texas asks when we were single what has a chick done that was
nasty that made you not want to date them?