Friday, June 24, 2011 at 8:16PM
ANNOUNCEMENTS

- Hiller is out for the next two weeks
- We are in our new studio and have dope ass equipment
- Ric will be on for the second half of the show
-What the fuck is wrong with Canadians?
NationalPost
-Aaron's Evo News


TECH
Verizon to Change Their Data Plan Offerings


We were hoping it wouldn't happen, Droid-Life is reporting the magic date will be July 7 and has
provided supposed pricing details: data plans without tethering would start at $30 for 2GB, while 5GB and 10GB
will cost $50 and $80 respectively. Tethering will cost an extra $20 and adds another 2GB to the pool.
There's said to be no notable separation between 3G and 4G -- you'd be billed exactly the same whether
you're packing a Droid X2 or a Droid Charge. These new plans wouldn't affect anyone currently under
contract, though it's still unknown if customers can hang onto them when it's time to renew.
While this remains filed in the "grain of salt" cabinet for now, it may be a good time to at
least start checking out your next phone.

There is a glimmer of hope however, Screenshots appeared today, purportedly from employee
communications, that would go a long way toward assuaging our worst nightmares: Verizon is
indeed planning to mirror AT&T's policy of letting current customers hang onto their grandfathered
data plans -- even when renewing contracts. It's probably best to keep your fingers crossed,
but we understand if your hands are busy clutching those old plans as if your life depended on it.
Engadget




MOVIES


Talk about X-men and Super 8.

Bad teacher this weekend.


Green Lantern Makes 53M I was surprised. X-men is a bigger name franchise and only makes 37M$ it's opening weekend.

Jackass Star Ryan Dunn Killed in a car accident. Speed and Drinking are looking to be the cause.

Facebook.com/ricmulligan


Food

20 Snacks That Will Make You Miss The '90s

BuzzFeed





WEB GEM/science
Mega Science Rap Battle
We got this sweet treat from the guys over at NicePeter and we wanna know
who will win this rap battle, Albert Einstein or Stephen Hawking? Pick You Side!
YouTube


ODD NEWS
Man fires gun to get help with fishhook in buttocks
WHAG-TV
FREDERICK, Md. —
A man who said he had a fishhook "embedded in his buttocks"
allegedly fired shots to get police attention Monday morning,
according to a release from the Frederick Police Department.
The release says police responded to a noise complaint
in the 200 block of East Patrick Street shortly before 9:30 a.m.
A complainant said the man living in the rear entrance of the apartment,
Charles Akin Rempe, had been making a lot of noise for several hours.
Rempe told police he had been hiding in his closet because he had a
"fishhook embedded in his buttocks." He also told police he had fired shots to attract police attention.
Rempe was placed in handcuffs and taken to Frederick Memorial Healthcare for evaluation,
according to the release.The release says evidence shows multiple gunshots
were fired inside the apartment and a loaded .45 caliber semiautomatic pistol was also found.
One round went through a side window and lodged in the brick wall of an adjacent building.
No one was injured. Criminal charges are pending.
Man steals box of Mucinex
A Kentucky man was arrested Monday after he stole a $13.99 box of Mucinex
from a CVS in Boynton Beach, police said.
Boynton Beach police said Sami Elias was arrested on one count of retail theft.
Police said the Mucinex box was found next to the driver's seat.
According to the police report, officers found several trash bags
containing other unopened medications in the back seat of the car.
Among the medications found in the bag were Claritin, Preparation H and Rogaine.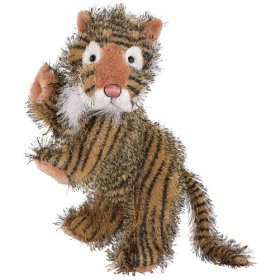 www.AllWeirdNews.com
June 6th, 2011
Zoo workers prepared tranquiler darts and a thermal imaging helicopter
was dispatched amid reports of a white tiger on the loose near an England golf course.
But there was just one problem — it turned out to be a stuffed animal.
Police have launched an investigation into the potential hoax
that sent golfers and cricket players scrambling in Hampshire Saturday afternoon.
As the helicopter neared what was first reported to be a dangerous animal in the grassy field,
it detected no heat and the stuffy blew over with a gust.
On Saturday, Sussex Police helicopter officials tweeted,
"Tiger seen near golf course, concerns for members of the public!"
Then later, another tweet: "Initially there was great concern for the public
that a tiger had escaped the local zoo, luckily, it wasn't real."
VOICE MAILS

What little habits do we have?
Scott
|
Post a Comment
|