Monday, June 13, 2011 at 12:52AM
ANNOUNCEMENTS

- Beers
- Melt



TECH
WWDC bullet points
- iCloud syncs all iTunes bought stuff (have to pay $25 yearly for local ripped stuff),
- iCloud also syncs calendars, contacts, docs and photos
- iCloud also fights iSephiroth
- iOS 5 has iMessage between iDevices, PC free installation, new notification center, wireless iTunes sync
- iOS 5 has Airplay mirroring (lookit mah fone on tha TeeVee!) along with lots of other stuff
- OS X Lion to look more iOS-ish. Available for $30 and only through Mac App store for max suckage
- OS X Lion has lots o' multi-touch, full-screen apps, mission control (merges Spaces & Expose)
- OS X Lion (Lion-O) has new mail ala iPad and file transfer through Air Drop


Microsoft unveils Windows 8

Microsoft prez Steven Sinofsky brought Windows 8 out into the light of day last Wednesday
at the D9 conference in Rancho Palos Verdes, CA. Windows 8 (title tentative) is being built
with touch screen interfaces in mind. It features an HTML5/Javascript grid interface much
like the Windows Phone 7 menu system that users can navigate through with swipes and
gestures. Traditional Windows applications and file systems can be accessed as well. Both
interfaces most likely are meant to provide a synergy between desktop and mobile devices.
Pricing and availability are not available yet for the platform.


In terms of getting the attention of hardcore gamers, Nintendo has more ground
to gain than anyone I know of. With the announcement today of the Wii U (fun
with phonetic pronouns!) Nintendo aims to to just that. Forget the U in the console's
title, the biggest letters for this one will be HD as the Wii U will output games up to
1080p (that's a good place to stop) through HDMI. Internal flash storage, SD and USB
expansion are all fine and well but the real draw on the U is the controller. Nintendo
really raised some eyebrows with the Wiimote a couple of years back and those brows
are back up again with the Wii U's tablet-esque controller. Controller layout has DS-like
buttons and D-pad with a 6.2 inch resistive (not capacitive like the iPhone so no multi-
touch for you) stylus driven screen. Two analog sticks, camera, gyroscope and an
accelerometer fashion off the rather interesting controller.

Darksiders 2, Arkham City, Ninja Gaiden 3, Ghost Recon, Tekken (draw on the characters
with the Wiipad) and other launch titles suggest that Nintendo is really making A-list titles
their priority (by the way, lots of these games were announced at the show). Let's hope
they have changed their tune when it comes to screwing over the 3rd party folks. The
Wii U is set to launch sometime in 2012.
E3 notables: Hiller edition

Insanely Twisted Shadow Planet in July, PSP2 aka NGP aka Playstation Vita brings voice
the voice chat, Bioshock Infinite footage keeps getting better and better (don't care for
sidekicks in FPSs though), Ice-T plays Gears of Wars 3 co-op demo that I don't get
particularly moved by, new Xbox dashboard mirrors the look of Windows 8 and Windows
Phone 7 (cohesive appearance through different Microsoft product divisions?!) and HD
Halo 1 and Halo 4 announced to kick off a new trilogy (3 more games of this shit).
That is all.
PSN (Store) went back up on Wednesday.
Any takers on a writeup? Should we even cover it?
brief mention. welcome back package is now availble.

Sony Unveiled the PSVita


This is more of an evolution of the PSP
five-inches of vibrant OLED touch screen display, two cameras, dual analog sticks,
twelve buttons, two capacitive digitizers and a D-pad, wifi and 3g AT&T. Crowd was
moaning to find out that Sony is partnering with AT&T.




MOVIES

ODD NEWS
Inattentive jogger slams back of school bus
WXII12.com

GREENSBORO, N.C. —
A jogger who Greensboro police said wasn't paying attention
was injured by running into the back of a stopped bus at about 8 a.m.
Police said the bus from Jamestown Middle School had stopped in the Adams Farm neighborhood.
The jogger suffered minor injuries, police said.
No charges were filed.
'Bizarre' rabid beaver attacks 3 in Philly park
A rabies-ridden beaver that wreaked havoc in a Philadelphia park,
biting three residents over the last week,
likely contracted the virus after a scuffle with a rabid raccoon, park rangers say.
While beavers rarely transmit rabies in the area,
residents should try to avoid the park and nearby areas of northeast Philadelphia
where rabid raccoons might be hiding.
A single animal loose in the city's Pennypack Park first bit a married couple fishing on Wednesday,
then a child on Thursday. The three victims were admitted to the hospital and treated for the infection.
After Thursday's attack, the animal was found and killed by a park ranger.
It tested positive for rabies at the Pennsylvania Health Department lab,
and also showed signs of blunt force trauma, consistent with the first attack,
when the bitten husband claimed to have hit the beaver with a rock to chase it away.
"At this point, we do have reason to believe it was the same animal,"
Pennsylvania Game Commission spokesperson Jerry Feaser told LiveScience.
"It's unusual that it was beavers, it was unusual that there were two incidences so closely together
and it was truly bizarre it was in Philadelphia."
The attack in Philadelphia follows close on the heels of an earlier attack
in late April on White Clay Creek (located in the suburbs of Philadelphia),
where a fisher was bitten on the leg. The beaver was killed in the following struggle,
and its carcass tested positive for rabies.
Those two cases are the only known
transmission of rabies
by a beaver
during the last 12 years in the state, though rabies has been found in other mammals
— mostly raccoons, skunks, cats, bats and foxes —
between 350 and 500 times per year mostly in raccoons.
Conn. man punched self to fake assault

FARMINGTON, Conn. —

Connecticut police say a man punched himself in the face,
tore his shirt and threw his wallet and keys in a river to convince police he had been assaulted.
Farmington police said Monday that Daniel Vagnini was arrested after reporting
that he has been assaulted, then admitting he made up the story.
According to police, the 22-year-old Farmington man sped through a stop sign
and nearly crashed into a car. Police say they later found his car and heard Vagnini in the woods.
He told police he had been drinking in Hartford and was assaulted and blacked out.
Vagnini was charged with reckless driving, evading responsibility and driving under the influence.
The Associated Press left a message at a phone listing for Vagnini. It was unclear if he had an attorney.
Teen charged in mascot tackle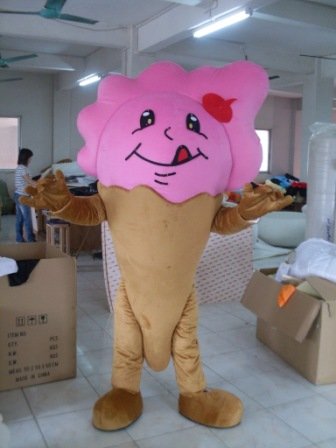 ROCK HILL, S.C., June 7 (UPI) --
Police in South Carolina say a teenager is facing a simple assault charge
after allegedly tackling another teen dressed as a giant ice cream cone.
Rock Hill police said a 17-year-old dressed as "Slappy,"
the ice cream cone mascot of Marble Slab ice cream parlors,
was promoting the business in front of Dick's Sporting Goods at Manchester Village
when a 16-year-old pulled up in a sport utility vehicle, tackled him and sped away in the vehicle,
the Rock Hill Herald reported Tuesday.
Rock Hill police Lt. Brad Redfearn said the teen was not charged as an adult
and will face a simple assault charge in family court.
Medallions deflect robber's bullet
SAVANNAH, Ga., June 7 (UPI) --
Police in Georgia said a pair of medallions may have saved a store owner's life
by deflecting a bullet from an armed robber's gun.
Savannah-Chatham Metro Police said the robber entered Sing's discount store
on Quacco Road in Savannah just after 9 a.m. Sunday and pointed a gun at the man's wife,
the Savannah Morning News reported Monday.
Investigators said the robber shot at the man and fled the store empty-handed
when told the couple could not open the safe.
Police said the bullet was deflected by a pair of medallions around the man's neck.
The man suffered a minor laceration where one of the medallions struck his neck but declined hospital treatment.
Officers said they are searching for the suspect.
VOICE MAILS
Jason Asks us about Pranks



Follow us on Facebook.com/tankedshow
Voicemail 1-248-667-TNKD (8653)
tankedpodcast@gmail.com
www.tankedpodcast.com
Scott
|
1 Comment
|
1 Reference
|