Friday, May 6, 2011 at 9:35PM
ANNOUNCEMENTS


-We are 3 years old!
-Beers
-We have no show notes! lets have fun!
-domintating news this week bin laden. thought feelings




TECH
How to kiss your Facebook friend online for real
Read more:
http://news.cnet.com/8301-17852_3-20058849-71.html#ixzz1LL0kCEkW


Quanta receives tablet PC orders from Amazon
http://www.digitimes.com/news/a20110502PD216.html





VIDEO GAMES
Playstation to give 30 days free PS+. meh.
kotaku




MOVIES


Frightmare weekend wrap up. How fucking funny the Boondock Saints are. Sean Patrick Flannery is a riot.
My pic with Norman Reedus.
Fast Five Review and rating.
it made 86.2$Million.
Transformers 3 trailer up. WOW They destroy Chicago.
AUTOS



Massive Oil Deposit Could Increase US reserves by 10x


http://www.nextenergynews.com



America is sitting on top of a super massive 200 billion barrel Oil Field
that could potentially make America Energy Independent
and until now has largely gone unnoticed.
Thanks to new technology the Bakken Formation in North Dakota
could boost America's Oil reserves by an incredible 10 times,
giving western economies the trump card against OPEC's short squeeze
on oil supply and making Iranian and Venezuelan threats of disrupted supply irrelevant.
In the next 30 days the USGS (U.S. Geological Survey) will release a new report giving
an accurate resource assessment of the Bakken Oil Formation that covers North Dakota
and portions of South Dakota and Montana.

With new horizontal drilling technology it is believed that from 175 to 500 billion barrels
of recoverable oil are held in this 200,000 square mile reserve that was initially discovered in 1951.
The USGS did an initial study back in 1999 that estimated 400 billion recoverable barrels
were present but with prices bottoming out at $10 a barrel back then the report was dismissed
because of the higher cost of horizontal drilling techniques that would be needed, estimated at $20-$40 a barrel.
It was not until 2007, when EOG Resources of Texas started a frenzy when they drilled a single well in Parshal N.D.
that is expected to yield 700,000 barrels of oil that real excitement and money started to flow in North Dakota.
Marathon Oil is investing $1.5 billion and drilling 300 new wells in what is expected
to be one of the greatest booms in Oil discovery since Oil was discovered in Saudi Arabia in 1938.
The US imported about 14 million barrels of Oil per day in 2007 ,
which means US consumers sent about $340 Billion Dollars over seas building palaces in Dubai
and propping up unfriendly regimes around the World,
if 200 billion barrels of oil at $90 a barrel are recovered in the high plains the added wealth to the US economy
would be $18 Trillion Dollars which would go a long way in stabilizing the US trade deficit
and could cut the cost of oil in half in the long run.
ODD NEWS
Counterfeit bills printed on resume paper
MORRISVILLE, N.C., May 3 (UPI) --
Police in North Carolina said they arrested a Texas man
who was found to be carrying $410 in counterfeit bills printed on resume paper.
Morrisville police said Robert McDuffie Jr., 44, of Dallas,
was found to be carrying 18 faux-$20 bills and one counterfeit $50
during his early Tuesday arrest, the Raleigh (N.C.) News & Observer reported Tuesday.
Police said the counterfeit bills had been printed on ivory-colored resume paper.
McDuffie was charged with possession of a counterfeit instrument
in addition to possession of marijuana and possession of drug paraphernalia.
He was jailed with bail set at $16,000.
Traffic cops appeared in porn film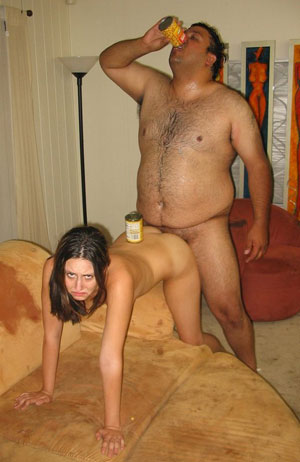 LOS ANGELES, May 3 (UPI) --
Los Angeles transportation officials said
two traffic officers are being investigated for allegedly
appearing in a pornographic film while on duty.
The Los Angeles Department of Transportation said its initial investigation
into the allegations in January was ended when still images
of the two officers spanking and fondling a blonde actress outdoors
were determined to have been "doctored," KCBS, Los Angeles, reported Tuesday.
However, officials said the investigation was re-opened
when the film itself was discovered and the two officers are now in danger of losing their jobs.
"It should not reflect on the fine job our traffic officers do out there 24-7
in all weather and situations ... (the) actions of a few don't reflect on (the) majority of our workforce,"
a department spokesman said.
Woman had fraud credit card in her vagina
POMPANO BEACH, Fla., May 3 (UPI) --
Authorities in Florida said they arrested a woman who was concealing
a fraudulent credit card and a counterfeit driver's license in her vagina.
The Lee County Sheriff's Office said Ann Marie Hernandez, 46, of Pompano Beach,
was pulled over at about 7 p.m. Friday on Interstate 75
and deputies discovered more than $5,000 worth of items purchased
with a fraudulent credit card in her car, the Fort Myers (Fla.)
News-Press reported Monday.
The sheriff's office said a female deputy was called to the scene and Hernandez
was found to be concealing the fraudulent credit card
along with a counterfeit driver's license in her vagina.
VOICE MAILS
Jason from TX asks what our worst/dream jobs are



Follow us on Facebook.com/tankedshow
Voicemail 1-248-667-TNKD (8653)
tankedpodcast@gmail.com
www.tankedpodcast.com
Scott
|
Post a Comment
|