Thursday, March 3, 2011 at 11:49PM
ANNOUNCEMENTS

-Beers
-Scott's in Orlando this week. Frickin' 82 and sunny!
-Chris has something new!
- Aaron hates gas!!!!

TECH
Light Peak this Thursday?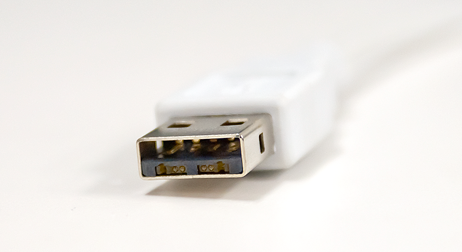 Intel is inviting jouranlist to San Francisco this Thursday to do what? They say it's to "discuss a
new technology that is about to appear on the market." That technology could very well be Light Peak.
Now my interest in LP has dramatically dropped since Intel claimed that LP using copper can supposedly
do what fiber optics can and decided to run with it, but word is abuzz that Apple may be the first
manufacturer to use it. USB 3 is nice and all but LP has 2x the pipe for a starting 10Gbps and now
that users won't have to pony up for a pricey optical module the next format war might be quickly won.
More as it develops.



Nomad Brush does what WACOM stopped doing

WACOM is a company that I really love to hate. Being an artist, I get a lot of use out of
the WACOM Cintiq (the graphic pen/monitor that they offer). Problem is WACOM sits on
the patents for their battery-less pen technology so while other companies make displays
that get gradually thinner and higher in resolution all the Cintiq gets is a new coat of paint.
Now here comes Don Lee and he's encouraging you to use his new stylus as the brush
and your iPhone, iPad, Galaxy Tab, etc. as the canvas. The brush has capacitive fibers
that your touch device recognizes and can work with. Sure they don't have pressure and
tilt sensitivity like the WACOM stylus (DAMN YOU WACOM!!) but it beats the hell out of
finger painting on the go. You can throw $24 over towards Don Lee at the link below or
shell out $8 for a knock-off (also below). Unless your more daring and want to put $1999
towards a Cintiq (DAMN YOU WACOM!!)
Rhapsody bites back at Apple
(Credit: Rhapsody)
With Apple officially sharing the details of its new App Store subscription plan,
which lays the groundwork for Apple to take a 30-percent cut from publishers
who sell content within their apps,
we were waiting for some reaction from content providers.
Well, one, Rhapsody, has finally braved Apple's wrath and issued a statement
saying Apple's new arrangement was "economically untenable."
And while it didn't threaten legal action, it certainly hinted at it.
Here's the full statement from Rhapsody's President, Jon Irwin:
While Apple is reportedly giving publishers and content sellers several months (June 30)
to remove any links within their apps to outside-the-App Store purchasing options,
a major battle is brewing and it remains unclear just what heavyweights such as
Netflix, Barnes & Noble, and Amazon, which has sold millions of e-books via its iPad and iPhone apps, will do.
Under the new rules, it appears that Amazon will be forced to sell those e-books directly from the app,
with Apple taking its 30 percent royalty.
For iPad-centric publications like the recently launched The Daily, Apple's 30 percent is baked into the business plan.
But this probably doesn't work for many content sellers that can't afford to have those percentages skimmed off sales.
Whether there's a viable workaround for companies
or whether this is a negotiating tactic by Apple is unclear.
But eventually this may develop into a game of chicken,
with companies threatening to pull their apps from the App Store and initiate legal action
while Apple continues to flex its muscles and demand what it feels is its proper due for creating a huge market.
According to law professors interviewed for a Wall Street Journal article,
Apple's new subscription service could draw antitrust scrutiny.
As we said, Rhapsody hasn't quite played the pull-out card yet, but it seems to be moving in that direction.
Should make for an interesting few months
and I'm sure we'll be writing a lot more about this growing tussle as we get closer to June.
VIDEO GAMES

Marvel vs. Capcom 3:

Hiller team of choice: Hulk/She-Hulk/M.O.D.O.K.


Thoughts on:
- character, strategy versatility
- online experience
- game extras (gallery, missions, etc.)


Hard Corps demo
Chris has the Hard Corps demo.
MOVIES
Review of Brotherhood. Limited release in Dallas and LA.
I am not sure of the full release dates or if it even got a full release.
This movie is a must see. Action packed crazy story.
Very original with great acting and solid preformances from young talent.
Trevor Morgan, John Foster and Areln Escarpada.

Next casting announcement for Superman the Man of Steel.
Kevin Costner will join Zack Snyder's Superman as Mr. Kent, Clarks earthly
adopted father. Good addition. Been forever since he has
done a movie that will hold some water.

Cap 2 already in the works? No real suprise here. I am almost certain that
everyone knew this was coming. Before Captain America even hits the big screen
the sequel is already in the works. I will assume this will happen after The Avengers film.
So, I would have to assume that the story will pick up after the Avengers.
Same goes for Iron man 3. The Marvel Versue is really growing and could
be a lonnnnggg way from any end to all these movies. I like it!
ODD NEWS
Orlando is 3rd most dangerous U.S. metro area
An analysis of FBI crime data shows that Orlando
is the U.S. metropolitan area with the third highest risk of crime,
according to a USNews.com report.
The City is tied with Birmingham, Ala.
The five most dangerous metropolitan areas are listed in order as
St. Louis, Atlanta, Birmingham, Orlando and Detroit.

Orlando 3rd most dangerous city. beats out detroit


Woman arrested after fight about cookies
NAPLES, Fla., Feb. 22 (UPI) --
Police in Florida said a fight between two roommates
leading to a woman's arrest began as a dispute about a box of Girl Scout cookies.
The police report of the incident said Hersha Howard, 31, of Naples,
woke her roommate during the weekend and accused her of eating her box of Thin Mints,
the Naples (Fla.) Daily News reported Tuesday.
The other woman said she had given the cookies to Howard's children
and offered to pay $10 for the box,
but police said Howard rejected the offer and the women began to argue.
The confrontation turned physical and the other woman's husband had to separate them.
Police said Howard then grabbed a pair of scissors and chased the woman,
eventually dropping the scissors in favor of a board,
which she used to strike her roommate.
Howard allegedly knocked the woman to the ground and hit her repeatedly,
until the woman's husband again separated them,
and Howard then picked up a sign and struck the woman again.
Howard was arrested and charged with aggravated battery with a deadly weapon
and aggravated assault with a deadly weapon.
UFO reported in Washington state
VANCOUVER, Wash., Feb. 22 (UPI) --
Residents of Vancouver, Wash.,
reported seeing a saucer-shaped object with red and green lights hovering low in the sky, authorities said.
The lights brought several people out of their homes
in the city's Clear Meadows neighborhood around 6:45 p.m. Sunday, The (Vancouver) Columbian reported.
"It was the weirdest thing I've ever seen," resident Gary Moore said.
Dispatchers with 911 confirmed at least one report of an object sighting.
Officials at the National UFO Reporting Center said they did not receive any reports.
A spokesman for the Federal Aviation Administration office
in Seattle said he didn't have any information available.
Residents said the object didn't resemble the planes
they typically see flying out of the city's Pearson Field airport.
"At first I thought it was a high firework through the tree branches,"
Kathy Plamondon said in an e-mail to the Columbian.
"As I stepped out of my front door -- facing east -- to help load the grandbabies in there parents' car,
I saw that it was not going out or falling from the air, as fireworks would."
Moore said the object appeared stationary, except for occasional side-to-side movements.
"It was almost like someone was controlling it from the ground," he said.
"Airplanes come over all the time," he said. "This isn't that."
U.S. city to get RoboCop statue with fan funding
DETROIT, Feb 17 (Reuters Life!) –
From sci-fi cult film, to Twitter phenomenon to Detroit landmark-in-the-making.
Plans for a statue honoring RoboCop, the half-man, half-machine crime fighter of the 1987 movie,
are moving ahead after a group of artists and entrepreneurs in Detroit, Michigan
raised more than $50,000 via Facebook and an online fund-raising site.
"It hit a sweet spot. It's a fun and funny idea to build a statue of RoboCop,"
said Jeff Paffendorf,
who helped lead the project inspired by a whimsical suggestion
sent to Detroit Mayor Dave Bing via Twitter last week.
Bing tweeted back at the time that there were no plans for a RoboCop statue,
an off-hand remark that bounced around the Internet and generated calls for him to reconsider.
"There's violence in 'RoboCop,' but through the film RoboCop tries to do the right thing,"
Paffendorf said.
Bing's office is still not convinced,
but a spokeswoman said the city is studying how it could accept and display a gift RoboCop statue.
"We know there are a lot of people that care deeply about the issue, and we respect that,
" said Karen Dumas of Bing's office.
"But I'm still not sure that RoboCop is the best message for the city of Detroit."
Paffendorf said the RoboCop statue could go somewhere downtown if the city approves,
perhaps near the landmark fist statue honoring legendary boxer Joe Louis.
But if Detroit will not allow RoboCop on city-owned land,
a nonprofit arts group plans to display the statue, he said.
Paffendorf said a sculptor and a metal artist have been chosen to complete the job.

GUYS I PLEDGED A WHOPPING $2 TOWARDS THE FUND! I'M GETTING A DIGITAL PIN AND MY NAME IN THE CREDITS. LOL

VOICE MAIL: Jason from Texas asks this question this week

Scott
|
Post a Comment
|