Saturday, January 29, 2011 at 12:53AM

ANNOUNCEMENTS

-Beers
-Chris has an announcement.
-Scott wants more listeners hence a new promo. It's called "Video Game Slices You Crysis"
In each episode try to guess the retro video game music thats played before the commercial break
(the caller who has the most right after 5 episodes gets a copy of Crysis 2 for PS3 or 360) tell your friends listeners!!!
rules one call per person per week, The game starts this episode. So have your retro gamer ears on!

1(248) 667-8653


TECH
Verizon Trade in Program


During an investor meeting this week, Verizon CFO Fran Shammo revealed that the carrier will be
using its existing trade-in program (which launched in October) to lure would-be customers, with a
Verizon rep further detailing that it will be "more actively" promoting the plan in the lead up to the
iPhone 4 launch -- under that program, a 16GB iPhone 4 from AT&T will net you a $212 credit.
In addition to that, Verizon is also rolling out a new "Special Upgrade Offer" that will let existing
customers trade in a phone they've recently purchased for a Visa debit card ($200 for a smartphone
trade-in, or $75 for a feature phone). Only those that have purchased a phone between November 26th,
2010 and January 10th, 2011 will be eligible, though, and you won't exactly get that cash right away --
you'll first have to first buy and activate your iPhone 4 at the full retail price, send in your trade-in
phone within 30 days of activation, and then wait four to six weeks to receive the debit card.
Engadget




VIDEO GAMES

Aaron gets a Xbox 360!


Awesome Japanese toilet games
aim to make your next flush royal

Sega being the pioneers of entertainment that they are have created a series of video games
integrated into select Tokyo urnials and they're calling it Toylet. The games mix eye-level LCDs
with dick-level pressure sensors and come in several varieties: Graffiti has you blasting (you
guessed it) graffiti off of a wall with urine, Mannekin Pis measures volume of urine, Splashing
Battle challenges other stall users (no, not directly) to produce a more powerful stream and
North Wind and the Sun and Me uses stream intensity to blow a woman's skirt up. Although
Toylet is only to be available until the end of the month I think I speak for every American by
saying WE NEED SHIT LIKE THIS HERE! That is all.
MOVIES
Matthew Vaughn Pissed about leaked
X-Men First Class Image
Spidy in full stride. Yes we can see web shooter!!!!
NBC dares to pick up Wonder Woman
In more "when exactly did the comic nerds get all the higher up jobs in Hollywood" news,
Entertainment Weekly reported that NBC has picked up David Kelley's new pilot for everyone's
favorite amazon Wonder Woman. Kelley of Bionic Woman (bad) and Harry's Law (rancid 30
minute snoozer) fame has insiders believing that it will be a serious and non-campy take on
the DC Comics character. The lasso, cuffs and even the jet are in the script let's just hope that
an actress worthy of filling those boots can step up (
Jill Wagner?
).
wonder woman shreds
More Matrix? *jizz* (UPDATED!!!!! READ BELOW!!!!!)
This is just for Scott. There are plans for 2 more Matrix films, the Wachowski Brothers,
Who wrote and directed the original cinema changing film and the 2 jokes that
followed. Looks like they are gearing up for another run in the digital world.
I won't lie Matrix in 3D could be freaking amazing.
A report has filed in from a "Q & A" at the London International School of Performing
Arts
which claims that star Keanu Reeves spoke at moderate length about returning to

The Matrix
for two more sequels. Per the account, Reeves claims to have had lunch
with The Wachowski Brothers over
Christmas
during which they briefed him on
a two-film treatment they had finished for the
Matrix
franchise.
Collider.com
Scott's Take on it. Neo's ending was pretty much left wide open. He could very easily return,
but since he had basically defended both humans *and* machines, where would it go?
Who would the enemy be?
UPDATE: This was a hoax. Apparently Keanu never attended the Q&A at the institute.
no no no.
Oscar Nominations! Make your picks!
Best Motion Picture of the Year
Nominees:
127 Hours
Black Swan (CH though I don't think it was) (AV)
The Fighter
Inception (RM I'll lose)
The Kids Are All Right
The King's Speech (SC it seems popular?)
The Social Network
Toy Story 3
True Grit
Winter's Bone
Best Performance by an Actor in a Leading Role
Nominees:
Javier Bardem for Biutiful (CH)
Jeff Bridges for True Grit (AV)
Jesse Eisenberg for The Social Network
Colin Firth for The King's Speech (RM) (SC)
James Franco for 127 Hours
Snubs? Leo, Ben or Mark?
Best Performance by an Actress in a Leading Role
Nominees:
Annette Bening for The Kids Are All Right
Nicole Kidman for Rabbit Hole
Jennifer Lawrence for Winter's Bone
Natalie Portman for Black Swan (RM) (CH) (SC) (AV)
Michelle Williams for Blue Valentine
Best Performance by an Actor in a Supporting Role
Nominees:
Christian Bale for The Fighter (RM) (CH)
John Hawkes for Winter's Bone
Jeremy Renner for The Town (SC ok I know Bale is going to win)
Mark Ruffalo for The Kids Are All Right
Geoffrey Rush for The King's Speech (AV)

Best Performance by an Actress in a Supporting Role
Nominees:
Amy Adams for The Fighter
Helena Bonham Carter for The King's Speech (SC)
Melissa Leo for The Fighter (RM)
Hailee Steinfeld for True Grit (AV)
Jacki Weaver for Animal Kingdom

Best Achievement in Directing
Nominees:
Darren Aronofsky for Black Swan (CH) (AV)
Ethan Coen, Joel Coen for True Grit (SC)
David Fincher for The Social Network
Tom Hooper for The King's Speech
David O. Russell for The Fighter
*No Christopher Nolan? What a fucking sham!
Good enough to get recognized by the Directors Guild but not the Academy.
Best Writing, Screenplay Written Directly for the Screen
Nominees:
Another Year: Mike Leigh
The Fighter: Scott Silver, Paul Tamasy, Eric Johnson
Inception: Christopher Nolan (RM) (CH) (SC)
The Kids Are All Right: Lisa Cholodenko, Stuart Blumberg
The King's Speech: David Seidler (AV)
Best Animated Feature Film of the Year
Nominees:
How to Train Your Dragon (this should win) (AV)
The Illusionist
Toy Story 3 (RM) (CH) (SC)
SCIENCE
AUTOS

ODD NEWS
It's Open Season Baby!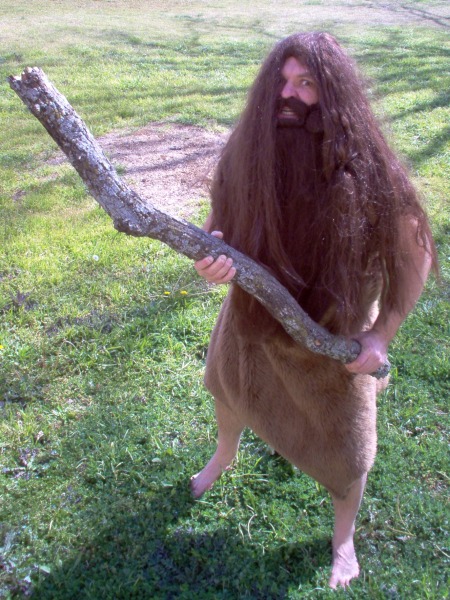 If you live in Utah, you might want to keep a shorter leash on your pet.
A new bill (H.B. 210) sponsored by Republican Representative Curt Oda (R-Clearfield)
would legalize "the humane shooting or killing of an animal if the person doing the
shooting or killing has a reasonable belief that the animal is a feral animal."
The bill will also allow people to legally kill rodents and other "pests" such as pigeons.
Clubbing, decapitating and shooting the animal with a bow and arrow will also be allowed.
That's right, those methods are considered to be "humane" according to Oda.
While Oda argues that letting the public shoot feral animals is the quickest and cheapest
way to deal with the animals, No More Homeless Pets in Utah maintains that TNR is not
only effective, but also saves money in the long run.
Side Note, Animal cruelty only became a felony in Utah three years ago.
Animals.Change.org





Huge parking fines inspired parking watch app
SYDNEY (Reuters) –
Massive parking fines inspired one Australian man to create an iPhone app
that lets users warn each other when parking officers are spotted lurking near their cars.
"The idea was pretty much born out of frustration,
" said Joseph Darling of "ParkPatrol," the app developed by his Sydney-based firm
to help users avoid tickets that cost what he said was at least $82 Australian ($81) a shot -- and often more.
"I could show you a list of maybe 20 to 30 parking tickets that I had last year, in my town,
just by being a normal driver. I must have spent thousands of dollars."
The final straw came when he was ticketed in his own neighborhood
despite a parking permit that he pays hundreds of dollars for each year.
The app lets users "sign in" and report sightings of parking officers
with a single push of a button. Cartoon faces wearing a police cap
then appear plotted on a map of the area, along with a notice thanking them.
The app will also alert users if a parking officer is spotted in their area and how close.
Notification options for 500 meters (1,640 ft), 200 meters and 100 meters are available.
The free app is available in English, German, Spanish, Portuguese and French.
Roughly 80 percent of users are in Australia,
but it is also used in England, Spain, France and Germany, Darling said.
"With an active community, it's pretty accurate. We reckon around 90 percent," he added.
Future versions, currently being finished, will include an alert function for when parking time has expired.
The company is also finalizing an Android version.
Next on the drawing board? A similar app that allows women to report sightings of handsome men.
Grand piano found on sandbar in Miami bay
– Tue Jan 25, 1:05 pm ET
MIAMI – A grand piano recently showed up on a sandbar in Miami's Biscayne Bay,
about 200 yards from condominiums on the shore.
The piano, which weighs at least 650 pounds,
was placed at the highest spot along the sandbar so it doesn't get underwater during high tide.
While officials aren't sure how it got there,
they know it won't be going anywhere unless it becomes a hazard to wildlife or boaters.
Florida Fish and Wildlife Conservation Commission spokesman Jorge Pino says
the agency is not responsible for moving such items.
And, he adds, unless it becomes a navigational hazard, the U.S. Coast Guard won't get involved.
For now, the piano has become a fancy roost for seagulls.
Japanese monkey captured after daring cage break
'Convict' monkey named Lucky is back behind bars after a day on the lam

updated 1/24/2011 8:36:23 PM ET



TOKYO — A marauding monkey confined to a zoo after it bit 120 people during a two-month rampage in resort towns of central Japan briefly escaped captivity — but was captured again on Tuesday.
The macaque named Lucky slipped out of a government-run nature park Monday while a keeper was cleaning her cage. Officials raised the alert across the scenic town of Mishima, where she had attacked residents last year. Park and city officials found Lucky at a public park a day later.
"Her capture was easy. We called her name repeatedly, and she came to us," city official Hidetsugu Uchida said. "She has been used to being called by her name."
Lucky will be sent back to Mishima's Rakujuen Zoo, where she has become one of the most famous residents since her previous capture in October.
Macaques are one of the most common wild mammals in Japan, and are considered a nuisance in rural areas where they damage crops and steal food.
Lucky lived wild in a mountainous area before her two-month biting spree in Mishima and other resort towns near Mount Fuji in central Japan.
She attacked people from behind, targeting mostly children and elderly women and biting and scratching their arms and legs. Lucky proved tough to catch the first time, avoiding citywide monkey hunts for weeks.
VOICE MAILS
Apparently Jason is the only person out there with the balls to call in!
This week Jason from Texas asks us the age old question about hanging out with guys link

Jason also sent us pics of his Man Chair. Sweet! Will post it on website.

Scott
|
Post a Comment
|