Monday, October 4, 2010 at 10:42PM
ANNOUNCEMENTS

-Beers
-Google Image search judge larry gaddis... Aaron comes up as the 8th result.


TECH

Blackberry introduces PlayBook
Tablet computing is now all the rage thanks to the success of the iPad. So much now that Research In Motion have debuted their own tablet, (the?) PlayBook. The 7" screen may not size up to the
iPad's 9.7" display but the resolution is very close. Playbook runs BB Tablet OS on a 1GHz dual-core Cortex A9 (that's right, dual-core) with 1GB of ram
yet storage both
internal and expansion is unconfirmed. As for cameras, a 3MP front cam
and a 5MP rear cam adorn the PB. Pricing hasn't been dropped yet but the specs put the PlayBook in an almost identical category to Samsung's Galaxy Tab. The PB is set for release in early 2011.
Segway Company Owner Dies After
Driving Segway Off Cliff
Just like the countless innovators, explorers and fine people killed in a Frankensteinian way by
their own inventions, the current owner of Segway—not Dean Kamen—died yesterday after he rode
off a cliff and into a river in England.
Jimi Heselden, aged 62, was found at 11.40am yesterday by the River Wharfe in North Yorkshire,
with his X2 Adventure (pictured) by his side. Police believe that it was just a freak accident,
with nothing suspicious about the man worth $262m falling to his death.
Insert alanis morissette Joke here.
Gizmodo

These ARE the Droids Your Looking For
For those of you who have been holding out for the DROID R2-D2 by Motorola, Verizon has sent
word that the device will be in stores on September 30. News of the device first turned up when
the
DROID 2 launched
this summer.
Speculation says the limited edition device could update the 750Mhz processor found in the DROID 2
with a new 1.2Ghz processor, but the rumor is currently unsubstantiated. Confirmed features include
a specially designed frame resembling R2-D2 from the Star Wars films and a custom media dock.
Might include a proc update. doubtful.
Nevertheless, if you do pick one up, there is a $100 mail-in rebate that brings the total cost down to $250.
Mashable
VIDEO GAMES
MOVIES
So Who will Direct the man of Steel?
Today, sources are claiming that Nolan and wife/co-producer Emma Thomas have also been
in touch with Aronofsky regarding the empty director's chair. Nolan, yes the same Nolan
that re-started Batman and Inception. He is the EP of the movie. Ben Afflack was on his
list of people who may have Directed The Man of Steel.
It seems as if Darren Aronofsky is the latest to join The Man of Steel. Aronofsky Directed
the upcoming film Black Swan which stars Natalie Portman and Mila Kunis. Should be a huge
rebound for the Superman Series with Nolan as the EP. Sorry Bryan Singer. Stick to the X-men.
Tron LEGACY 2 re-shoots
The Director claims that they are not re-shoots but additional shoots to add to the back story
for the main character Sam and his relationship with his Father.
Reports are this adds about 4-6 minutes to the 1st 20 of the film.
On DVD today.
Iron Man 2
Get him to the Greek.

Films We haven't seen


Director Quentin Tarantino's longtime film editor, who went hiking with her dog amid the
extreme heat Monday, was discovered dead early Tuesday morning by searchers in
Beachwood Canyon, according to law-enforcement sources.

Award-winning film editor Sally Menke, 56, worked on such movies as "Pulp Fiction,"
"Kill Bill" and "Jackie Brown.

Star Wars flicks to see 3D re-release, starting with Episode 1 in 2012?

Ric's Rant of the YEAR!



SCIENCE
UN to Appoint Earth Contact for Aliens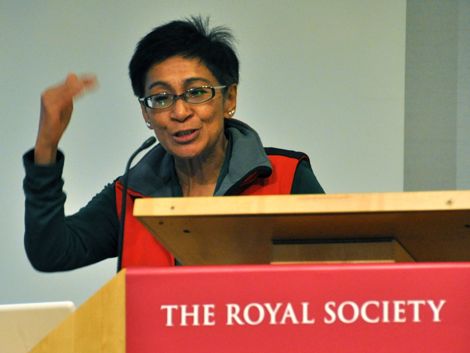 THE United Nations was set today to appoint an obscure Malaysian astrophysicist to act as
Earth's first contact for any aliens that may come visiting.
Mazlan Othman, the head of the UN's little-known Office for Outer Space Affairs (Unoosa),
is to describe her potential new role next week at a scientific conference at the Royal Society's Kavli
conference centre in Buckinghamshire.
She is scheduled to tell delegates that the recent discovery of hundreds of planets around other stars
has made the detection of extraterrestrial life more likely than ever before - and that means the
UN must be ready to coordinate humanity's response to any "first contact".
News.com.au
AUTOS

ODD NEWS
Robbers nabbed trying to drill into bank from above
– Wed Sep 22, 12:05 pm ET
TIRANA (Reuters) –
Two would-be Albanian bank robbers were arrested Wednesday
as they tried to drill a passageway into a bank vault
from a shop they had rented above it, police officials said.
In an aborted heist echoing the plot of the Woody Allen film "Small Time Crooks,"
the two men were caught after the noise from their drilling between the upper floor shop
and the bank vault alerted the authorities.
"We moved in when they were in the last stages of finishing the tunnel,"
Tirana police chief Tonin Vocaj told reporters.
Armed robberies at small, lightly protected branches of 16 commercial banks
have risen over the last few years in Albania, a small and impoverished Adriatic nation of 3.2 million.
Man awarded $52,000 for demolished house
Published: Sept. 28, 2010 at 2:05 PM
SAN ANTONIO, Sept. 28 (UPI) --
A Texas court awarded a man $52,000 in damages from the city of San Antonio
for the unlawful demolition of his house.
Paul Chance Kinnison, 33, who filed suit against the city in May 2008
after his cottage in the Tobin Hill Historic District was demolished
by a city crew just 10 days after he purchased the property,
was also awarded legal fees by the federal jury --
an amount that could total nearly $340,000, the San Antonio Express-News reported Tuesday.
Kinnison, who said the demolition violated his due process under the 14th Amendment
to the U.S. Constitution and constituted an unreasonable seizure of property under the Fourth Amendment,
racked up $134,978.75 in fees from lawyer S. Tyler Rutherford and the attorney has asked U.S. District Judge
Xavier Rodriguez to multiply the fee by 2.5 because the litigation was "contentious, lengthy and complex."
City officials said they are preparing an appeal to the U.S. 5th Circuit Court of Appeals in New Orleans.
Trained monkeys guard India's sports games
NEW DELHI, Sept. 28 (UPI) --
Trained langur monkeys are being used to scare away wild animals
from venues of the Commonwealth Games, due to open this weekend in India, officials said.
Handlers from around the capital of New Delhi
were called upon to bring the highly intelligent and aggressive monkeys
to chase away wild monkeys, dogs and snakes
from around the Games Village stadiums in the National Capital Territory of Delhi,
where the games will be held, the British Daily Telegraph reported Tuesday.
The measure was implemented after some teams said they would boycott
the games because their accommodations were overrun with wild animals,
the Telegraph reported.
Commonwealth Games organizers said packs of wild monkeys have created a nuisance
by attacking people and stealing food near the teams' venues.

Scott
|
Post a Comment
|