Saturday, September 25, 2010 at 12:51AM
ANNOUNCEMENTS

-Beers
-Chris Loves Scott
http://gawker.com/5638815/watch-steve-jobs-reveal-his-secret-ninja-identity


VIDEO GAMES (sponsored by Joystiq apparently)

Bioshock Infinite demo looks amazing!

I'll admit I liked the first Bioshock but I was reluctant to join in on the second one for fear of a mild rehash. When Bioshock Infinite was announced I was intrigued by the all too simple idea of setting it in the skies rather than under the sea but had a trace of that rehash fear still resided in me. After seeing the demo all I can say is wow. The biting social commentary, weapon and power play are still there along with some new gaming elements that make me one eager gamer. Check out the demo video and be wowed...or don't.
The new (old) King of Kong!
In the battle that will just never die the world has a new record high score for Donkey Kong and it's a familiar
face. Past record holder Steve Wiebe (of several times actually) just barely eeked out a 4,000 point lead over longtime rival Billy Mitchell (pictured) who last set the record this July. Steve and Billy's epic competition was documented in the 2007 film The King of Kong: a Fistful of Quarters. Recent (but brief) record holder Hank Chien now stands in 3rd while Wiebe's new high score stands at 1,064,500 points.



Phantasy Star: now with 11 herbs and spices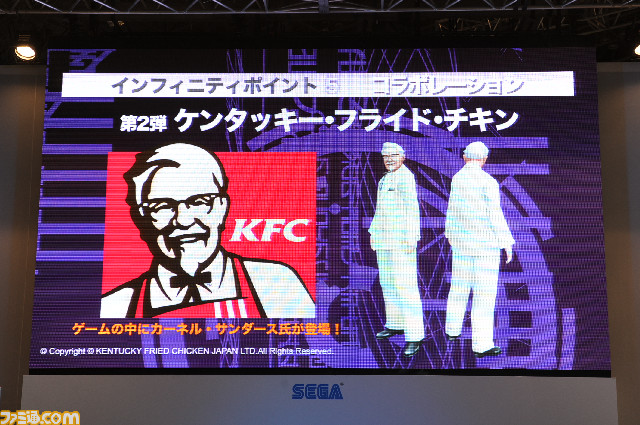 Tokyo Game Show announcements are kinda' blah unless you care about Ninja Gaiden 3, the "chicken-dog"
from The Last Guardian and the Devil May Cry rehash*. Well...ok...except for Phantasy Star Portable 2 Infinity. Not so much the game's announcement but the fact that KFC'S OWN COLONEL SANDERS IS A CHARACTER IN THE GAME! Sega is pulling a partnership with the greasy poultry peddler that promises more product tie-ins but come on...unless the Colonel is revealed as the final boss you just can't get any better than this.
joystiq via famitsu


*X-23, Tron Bonne, Spider-Man and Wesker Marvel vs. Capcom 3 announcements were cool.
HD Odin Sphere and Murumasa = eh.
MOVIES
Hiller weighs in on Catfish
Vague advertising lures (pun!) in the curious viewer once again.
Scott's & Ric review of "The Town"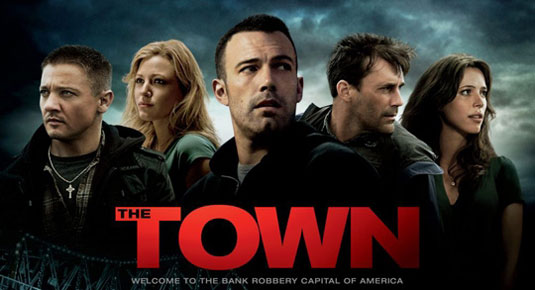 The Town is a
thriller film
based on the book by Chuck Hogan, Prince of Thieves and takes place in Boston.
The film is co-written by Ben, Directed by Ben and Starring Ben.
Could this be what Voltron Will look like on the Big screen???????
Time for another Bogues Journey?
The One wants to return to his acting roots. Bill and Ted 3? Sounds like we may see it. Is Alex Winter even still alive? Guess so. Reeve's says he and Alex are both game and Original Writer of the 1st 2 films is in too. So what now? there kids are idiots and fail 8th grade and they have to go back and help them on there science experiment? I bet it's what Gum blows the biggest bubble. Maybe they can go and bring Rufas back to live. I miss George Carlin.



WTF
Gotta Get My Self A Textee
ODD NEWS
Will you take this bride, in sickness and with surgery?
LOS ANGELES (Reuters) –
Mix the dramas leading up to a wedding with extreme plastic surgery and what do you get?
A bridal reality TV show in which the final surprise is saved for at the altar.
Cable network E! has announced a new show "Bridalplasty"
in which 12 engaged women live in a mansion together and compete in "wedding-themed" challenges
to win plastic surgery procedures from each bride's wish list.
Each week one bride-to-be will be voted off until the winning bride reveals her post-op body
to her groom at the altar in the finale of the 10-episode series hosted by former Playboy model Shanna Moakler.
"Viewers will witness his emotional and possibly shocked reaction as they stand
at the altar and he lifts her veil to see her for the first time following her extreme plastic surgery,"
the network said of the series that premieres on Nov 28.
Motorists not calmed by yoga citations
Sept. 21, 2010 at 5:30 PM
CAMBRIDGE, Mass., Sept. 21 (UPI) --
Many residents of a Massachusetts city said they are not amused
by the municipality's yoga-themed parking tickets.
Cambridge officials said they printed 40,000 of the tickets,
which bear illustrations of yoga poses,
as part of a public art project by artist-in-residence Daniel Peltz,
the Boston Herald reported Tuesday.
However, many motorists said the tickets did not have the calming effect of yoga.
"I don't like it. There's no way to like it," said Hyunho Noh, 29, of Cambridge.
Andrew Buote, 48, of Revere, agreed after receiving a $95 ticket.
"Find out how much money it cost," he said.
"That's how much money they wasted."
Susan Clippinger, the city's transportation chief,
said officials wanted people to see traffic citations as less hostile.
"It's trying to debunk the idea that all parking tickets are a hostile action,
because I don't think they are," she said. "We're not writing tickets to get somebody. We're writing tickets to help make the city function."
Smelly feet crack led to alleged stabbing
Sept. 21, 2010 at 3:43 PM
MONROE, Wash., Sept. 21 (UPI) --
Prosecutors in Washington state said a woman stabbed a man in the back
with a steak knife after he teasingly told her she had smelly feet.
Snohomish County deputy prosecutor Janice Albert said a 19-year-old man
was teasing Dallas Amber Smith, 18, of Monroe, after she failed to complete a back flip off a deck
at a Sept. 7 party, The Daily Herald, Everett, Wash., reported Tuesday.
Albert wrote in court papers filed Wednesday that Smith playfully wrestled
with the man and attempted to rub her socks in his face until he pushed her off after a few seconds.
The papers said Smith soon prepared to leave the party
and stabbed the man in the back with a steak knife on her way out.
The man, who suffered a punctured lung, is expected to recover, authorities said.
Smith was arrested at her parents' home and charged with second-degree assault with a deadly weapon.
She was released after posting $50,000 bail.
A $250,000 warrant was issued for Smith's arrest Wednesday
after she told a detective she was planning to visit Australia for several months,
but the warrant was rescinded when she surrendered her passport to police.

FIN
Scott
|
Post a Comment
|
1 Reference
|