Friday, September 3, 2010 at 2:02AM
ANNOUNCEMENTS

-Beers
-Roommate Scott's birthday!



TECH
Round up of Rumors for the Apple Sept. 1 Event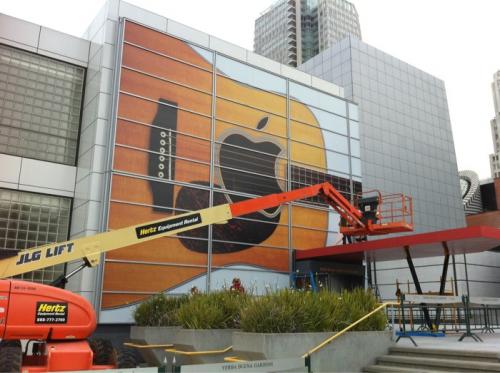 Seeing as though this episode will come out after the apple event and also we are to lazy to schedual
this weeks show on wednesday, of the possable announcements. we should make this a drinking game...sheesh!

• New, Facetime-ready iPod Touches?
• A 1.7" touch screen iPod Shuffle? (And some cases to add gas to the speculation have already started popping up.)
• The feverishly anticipated cloud-enhanced iTunes?
• The long-rumored $99 Apple TV?
• 99 cent TV show rentals through Apple TV?

And perhaps at this event we'll finally find out the answer to the mystifying question:
Why on Earth did Lady Gaga visit the Apple offices? If Gaga and Steve Jobs appeared on
stage together, the combined reality distortion would be so great that I'm not sure
our planet would ever recover.
Gizmodo


YouTube Rental Service
The Financial Times is reporting that Google is in talks with major Hollywood studios to bring
streaming movie rentals from their catalogs to YouTube by the end of the year. Citing multiple
sources with knowledge of the plans, the FT claims that the YouTube on-demand video service
will probably launch first in the US, and will offer movies, simultaneous with the DVD release, for about $5.

This makes since this is on the heals recently launched Google TV platform, which brings
YouTube directly to Internet-connected televisions
ArsTechnica



VIDEO GAMES

Hiller reviews Shank and
Scott Pilgrim vs. The World for XBLA

EA's Shank came out for XBOX Live Arcade & PS3 on last Wed and so did the XBLA
version of Scott Pilgrim vs. The World. Hiller gives his 2 (4?) cents on the games.
XBOX live Price Hike
According to a post on Major Nelson's blog, after eight years' of Xbox Live at the $50 a year
price point, the service is finally seeing a price hike. Starting on November 1, a year Gold
subscription to Xbox Live will run $59.99, versus the current price of $49.99. One month
subscriptions will jump from $7.99 to $9.99, while three month subs will rise from $19.99 to $24.99.
They Stated
"When originally launched in 2002, a Gold subscription cost the same as an AAA video game, $49.99.
When taking into account for inflation ($50 in 2002 is roughly $60 in 2010) and the additional services
available to Gold subscribers in 2010, such as ESPN, Facebook, Twitter, Netflix, Last.fm and Video Kinect,
a $10 price increase still represents an incredible value to consumers"
Microsoft is running a special deal right now for
North American
U.S. customers, allowing them to lock in a
year at $39.99, $20 less than the new rate. For details,
visit the deal website
.
Gizmodo
MOVIES
Remake of Back to the Future is... Well, in our Future
?
Fret not idiots!
After the inter-webs were set ablaze early this week with furious 25-30 somethings cursing
the gods, rumors spread, much like Paris Hilton's legs at a cocaine induced sex orgy,
that a remake of Back to the Future was on the table and that little shit Justin Bieber would
be cast to play the famous role of Marty McFly.
Don't panic. This rumor is not true. But it's making the rounds so now seemed
liked a good time to head it off at the pass.
Thanks to
CinimaBlend
for busting that rumor quick!
SCIENCE
AUTOS

ODD NEWS
Man injured in spider chase explosion
Published: Aug. 31, 2010 at 3:37 PM UPI.com
CLACTON, England, Aug. 31 (UPI) --
British emergency responders said a man suffered severe burns
when an aerosol can he was attempting to use against a spider ignited and exploded.
An Essex Fire Service spokesman said the 28-year-old Clacton, England, man,
whose name was not released,
was attempting to use the aerosol spray on the spider in his bathroom Monday,
and the gas fumes ignited when he used a cigarette lighter to illuminate the room.
The Daily Telegraph reported Tuesday.
The spokesman said the man suffered flash burns to his head, legs and torso.
He jumped in the shower with the cold water running while his wife called for help.
The man was treated at Colchester General Hospital and discharged early Tuesday morning.
Dress doubles as cellphone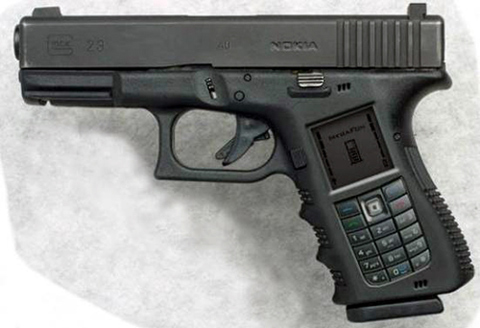 Published: Aug. 31, 2010 at 12:14 PM UPI.com
LONDON, Aug. 31 (UPI) --
A London fashion company said it has developed
a dress that doubles as a cellphone using gesture recognition software.
Designers CuteCircuit said the M-Dress allows a wearer
to insert a SIM card under the label to connect with their usual phone service provider
and allows for multiple ring tones to be programmed in for different callers,
The Daily Telegraph reported Tuesday.
The company said its gesture recognition software
answers a call when the wearer holds a hand up
in the traditional pose of using a phone and hangs up when the arm is dropped.
"Very often phone calls are missed because mobile phones are quite awkward to carry,
especially for women, that have garments with small or no pockets.
To allow women to stay connected while remaining stylish,
CuteCircuit designed the M-Dress.
A mobile phone in its own right but built out of soft circuitry," CuteCircuit said on its Web site.
The company said the dress is scheduled for release next year.
Hiker accidentally shoots himself in the rear
– Tue Aug 31, 3:30 pm ET
WENATCHEE, Wash. –
A hiker on Blewett Pass shot himself in the butt
when he put a handgun in his back pocket.
The Chelan County sheriff's office said the 52-year-old Snohomish man
had moved his .40-caliber handgun from its holster to his back pocket
Saturday to see if that position would be more comfortable.
The Wenatchee World reported the gun fired the bullet down his left buttock and left leg,
coming to rest just above the knee.
He was treated at Central Washington Hospital

Scott
|
Post a Comment
|
1 Reference
|