Tuesday, July 13, 2010 at 12:38AM
ANNOUNCEMENTS -This weeks Special Guest is Jason "Android Hacker" Martin
-Beers
-Don't forget to get in on the action at tankedpodcast.com or leave a voice mail at 248-667-TNKD
-Campfest is Canceled. It will be on Full Force next year July 21-24 provided that we secure our campsite.



TECH
iTunes Hacked?

Looks like not only was the app store ranking system hacked by a single Vietnamese developer, but individual accounts were hacked as well.
It appears that 40 to 50 of the top rated apps in the app store "book" section were all from developer
"Thuat Nguyen". And other developers are wondering how that is possible.
Apple has kept a pretty tight lip about this occurance, and as this information hit the airwaves other individuals started to speak up via twitter and the web saying that their personal iTunes accounts had been hacked and that huge sums of money ($500) were spent at a time on applications. Apple has made no statements about the validity of this type of breach. If these are isolated incidents or if this is all interconnected, only time will tell. One thing is for sure, Apple can't withstand another PR nightmare, like the one from last week about the topic that shall not be named...
Mashable

MISC TECH
Evo vs. iPhone4 video's gets a Kid Suspended
from Employer
By now it seems like just about everyone has seen the iPhone 4 vs. HTC EVO video (and the rebuttal video).
The video portrays an electronics store employee trying to convince a person looking for an iPhone 4 to buy an
HTC EVO 4G instead. It's hilarious — like all good humor, so funny because it's at least partially true. But you know
who didn't find it funny? Best Buy. How do I know that? Because they're trying to fire the kid who made it.
The video in question was made by Brian Maupin, a 25-year-old based in Kansas City, Missouri. For the past three
and a half years he's been working at Best Buy selling mobile phones. He's probably not going to be doing that
anymore as Best Buy has suspended him indefinitely and is currently taking the steps to terminate him.
The reason? The video. Great Read up at:
VIDEO GAMES
Can a
digital pinball machine
capture the charm of
the classic game
? Nike's machine, which uses a giant
LCD screen as the playfield, a soccer ball-style pinball and virtual Nike shoes as flippers, comes pretty darn close.
Nike's digital pinball machine, located in Spain, is part of their 'Write the Future' campaign for the World Cup
(that's why you see Nike's branding slathered all over the machine). For playing pinball, the gameplay actually
looks pretty smooth. It obviously doesn't match the authenticity of a traditional pinball machine but it comes a
little closer than Space Cadet 3D.
New redesigned 250 GB Xbox 360 selling like hotcakes...
...but Microsoft didn't provide figures so fuck 'em :D




RetroN brings the gamez

If you're like me gaming nowadayz hasn't come close to replicating the joy I had playing the 2D games of yesteryear.
If downloading emulators and ROMs is either too simple for you or creates too harsh of a moral dillema then there is
another option for yesterdays gamers. The RetroN is a new way to play your old NES, Super NES & Sega Genesis
games all on one console. The RetroN features 3 cartidge slots, S-Video/composite AV (sorry ladies, no HDMI) and
2 wireless controllers. The RetroN is an easy $69.99 and comes in black (greyish) and red.
MOVIES
The Last Airbender Review from Ric? Nope. I didn't see it.
Raked in 40.6Mil. Was going to see it until I saw it had recieved a 8% on
RottenTomatoes
. All 3 guys I talked to didn't like it.

The Twilight Saga: Elclipse Review from Hiller/Ric? I did see this

(Hiller 2)
And Kung Fu Kid (karate kid)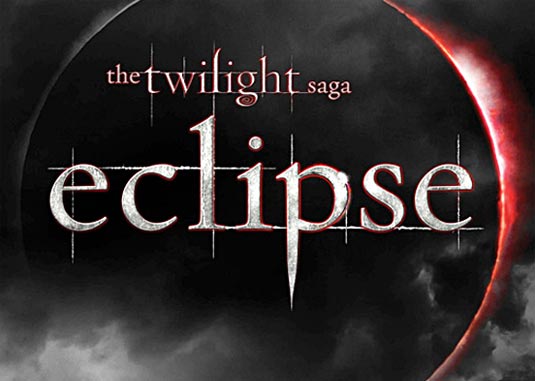 Top Box Office with 69Mil. (161M for the 5 day weekend) 4th all time.
RottenTomatoes
We have our Spider man.
Sony Pictures
has officially announced that Andrew Garfield has landed the role of Peter Parker/Spider-Man in director Marc Webb's
Untitled Spider-Man Film
! The film focuses on a teenager grappling with both contemporary human problems and amazing super-human crises. The action adventure will open
in 3D
and 2D theaters on July 3, 2012.
Grown Ups Review from Jason
This weekends movies. Predators and Despicable me. I so want to see Despicable me. May try to see both.
Commercial Break
GoDaddy.com
SCIENCE ?
Oddest Places that we've had sex at/in
In response of last weeks disscusion of have you ever masterbated while driving we got a
response from a annon woman in the comments section of tankedpodcast.com "commenting
on the masturbating while driving....As a female, I've done it on a long drive on a highway. With a mini vibrator
Mini confession
Everyone needs to try it."
Now I don't know why But this made me think of all the weird places that i've ever had sex. discuss.
AUTOS

New Quick Charger for Electric Cars is Well...Really Quick!
JFE Engineering have debuted a new battery charging technology capable of recharging electric
cars in a matter of minutes rather than a number of hours as is currently the norm. The charger
allows a car to be 50% recharged in just 3 minutes, about 10 times faster than current capabilities.
A 70% charge reportedly takes just 5 minutes, roughly the amount of time the average person
spends buying gasoline at a standard service station.
The JFE rechargers are fully compatible with the CHAdeMo standard for
electric cars
that was agreed
upon by a number of Japanese and International companies in March this year and JFE expects to
have them installed at service stations and convenience stores across Japan by March 2011.
Is this the big break electric vehicles have been waiting for?
ElectroVelocity
Additional info at:
CrunchGear
MISC
Motorized Shoes Could Win Dyson Vacuum's
Big Award (and Our Hearts)
Credit: Gizmodo
I've seen kids zooming about on
Heeleys
, but Treadways'
motorized shoes
are firmly for Adult Use Only.
The designer has entered them into the annual James Dyson Awards, and if successful could be put on the market.
No more walking!
readways' founder Peter Treadway reckons they're better suited as an alternative to using the car or bus for
short-haul journeys. Discuss.
Gizmodo
Has Soccer Come Out of The Closet?
You heard it right folks! Soccer has officially announced that it's gay.
Roll the Tape Reggie!
TheOnion
ODD NEWS
This is the only odd news we need for the week! LOL
Spat of Broken Penises caused by a
New Dance Style
Craze
Okay, so this is weird to say the least. Apparently, amid a spate of broken penises, Jamaican authorities have sprung
into action to put a crackdown on the dance trend known as daggering.
A quick search for 'daggering' videos reveals (too) much about the dancehall craze. The style involves men and women
aggressively dry-humping each other on dance floors and somehow calling it a dance style. And it's not just the regular
standing-grind you see on a weekly basis out on the town, it's all different positions, performed with high energy and a
clear disregard for future baby-making abilities. I mean, no wonder people are breaking their dongs,
it's all bones and cartilage down there. Yikes. This is what happens if you smoke too many spleefs.
Watch some Daggering! Vids 1 and 2 are like something from YTMND
InThe5Mix

Scott
|
2 Comments
|