Friday, April 9, 2010 at 11:21PM
ANNOUNCEMENTS

- Beers (POWA HOUR!!!!?) (I think so.) Make sure you have a beer that you love and at least 4 12oz bottles or more.

- Drew Lauckner from TX is the Big winner! We will be sending him out Battlefild Bad Company 2 for the PS3. Thanks Man.

- Total Big Lewbowski Swears 357. Total Fucks 259. 9Th highest swear count in film history!



TECH
Apple iPad/iPhone updates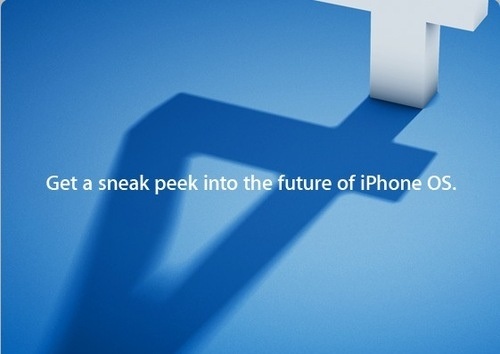 iPad
- Sold over 300,000 units opening day (a little shy of the 700,000 stated by Piper Jaffray's
Gene Munster).
- Got my hands on one. Pretty slick lil' device.
iPhone
- iPhone event scheduled for Thurs, April 8 to preview iPhone OS 4. Seeing as how invitations
went out to the media for this event there is a likelyhood that Apple will talk up the iPad and
possibly drop some hints (or reveal) some new iPhone hardware.







VIDEO GAMES

Tremors Flash game

It's been a couple decades since Kevin Bacon graced filmgoers with tales of man vs. giant
subterranean worms with the sci-fi/horror flick Tremors. Now those itching to relive
the 1990 classic (without dropping $4.99 for the DVD) only need to travel over to Newgrounds
to play the Tremerz Flash game. This quickie by TomFulp and JohnnyUtah has Valentine McKee
amass his group of worm-attack survivors and...well...survive. Tremerz is a brief one but it's
a real nostalgia trip. Check it out over at:
newgrounds
MOVIES
Late to the movies: Hot Tub Time Machine
No review, just Hiller's bottom line.
Ric: I saw Hot tub time machine. It's awesome. Super funny and well worth it.
review of Clash of the titans and the Runaways.
Clash ah it's ok. Nothing great better then the old stop animation original. Matinee at best
Runaways. Again ok, slow movie great acting from Stewart and Fanning.
SCIENCE


Commercial Break.




MISC

The rules of Scrabble have changed!
Rejoice idiots! In an attempt to draw in young and stupid players, Mattel has changed
the rules of accepted words in Scrabble to now allow proper nouns. Names, places and
even commercial brands will be accepted words when a new edition of the game is
introduced in July. Mattel says that they will continue to distribute a classic version of
the game as the sole hope for actual challenge in the board game arena.
ODD NEWS
'Sausage' man hit by motorcycle
MILWAUKEE, April 6 (UPI) --
A man dressed as a sausage for the Opening Day
Klement's Racing Sausages relay in Milwaukee
said he was not seriously injured in a collision with a motorcycle.
Kevin Carboni, of La Crosse, Wis., said he was running in the sausage relay
from the Klement's factory to Miller Park for the event celebrating the
Milwaukee Brewers' season opener Monday and was struck by a police motorcycle
when he attempted to high five some spectators at the side of the road,
the La Crosse Tribune reported Tuesday.
"It looks a lot worse than it is," Carboni said of video footage of the incident. "It must be that tough Klement's casing."
Carboni said his foot and leg were hurt a little, but he was able to finish his part of the relay.
"I've taken harder falls in Hixon Forest," Carboni said.
He said the incident has not soured him on the sausage relay.
"I'd do it again in a second," he said. "Without the motorcycle, of course."
Pizza guy fights robbers, makes delivery
NEW YORK April 6 (UPI) --
A New York teen who got the better of two robbers
said he finished his pizza delivery after handing a suspect over to police.
Assami Semde, 19, said he was on the 25th floor at Taino Towers
in the city's Harlem neighborhood while delivering for the Famous Famiglia pizza parlor Friday
when he was confronted by two teenagers wearing hoodies and bandannas,
the New York Post reported Tuesday.
Semde said one of the robbers "put a gun to my head and said, 'Give me the pizza.'"
The delivery worker said he set the pizzas down and waited for the armed robber to pick them up.
"I punched him and pushed him against the elevator," Semde said.
He said the gunman ran off, but he was able to hold the second teenager, Albert Alvarez, 19, until police arrived.
Semde said he delivered his pizzas after handing Alvarez over.
Police said Alvarez was charged with attempted robbery. Investigators are searching for the second suspect.
Voicemails
Drew from Texas was the winner
SPECIAL THANKS
You guys can thank who ever you want here. If they supported us in any way they should be mentioned.

It's been almost two years and a lot of beers and stories have been consumed. During that time a marriage has happened, a baby was born and new friends have been made. We try not to let on how much actual work goes into every episode you guys download every week but trust us, it's more than just hitting record and bullshitting for an hour. Hours of research, reading, tinkering, revising, editing and managing go into each and every show so that our ramblings can be tolerable and enjoyable.
A lot of people are behind the scenes that make this show possible every week and we just wanted to take the time to thank them.
- Yael. You're like me...but female.
- Erika. for her constant support and putting up with me doing show related things into the wee hours of the morning.
- Ric. For his reliability and constant eagerness. He's truly one of our biggest fans.
- Jason. For always helping out with anything and everything and the ability to organize our live shows.
- Nate for being The resident homie
- Frank the Brew-master for being a bigger nerd than we thought and the awesome home brewed beers
- Kelly for writing down every beer we consumed for a year. Even though we never posted them on the site.
- Ryan Trainor for the stickers
- Thanks to all the people that come out for Campfest every year.

Last but not least... Thank you to our fans. You know who you are. You make us get off our asses and make us want to deliver a good show each and every week.

Scott
|
Post a Comment
|